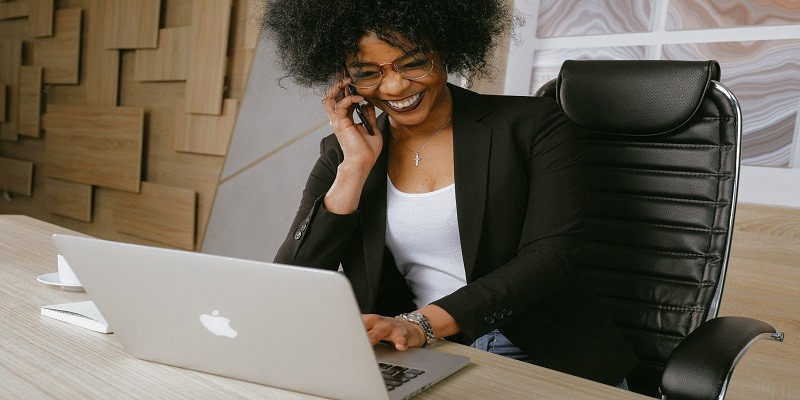 Significance Of Technology In Business Communication
Communication is the key to a successful business. All the departments in your business should be able to communicate in a more organized manner so that receiving and sending information can get easier.
With the advent of technology, everything seems to take a new shape, especially if we talk about communication; things have gone to the next level. It is being used at the highest level in an organization in all sizes and forms.
Looking at the wider aspect of communication, businesses all over the world know the importance of communicating with their employees and customers. From well-established companies to start-ups, everyone is investing in improving their communication with everyone.
If you still struggle to figure out how to master the use of technology for enhanced communication, here are some tips to help you grow.
Easy Single Point Of Contact Management Technology
It goes without saying that it is a lot easier to manage your things if they are available at a single point of contact. Keeping communication in the form of information exchange in mind, it is crucial to make everything accessible and manageable.
Different teams in the organization have different requirements, and they need to access the same data for distinct purposes. And that's where the importance of communication comes into play. Two teams contact each other to share certain information to perform some other tasks.
There are various technologies that companies like IT, Real Estate, Marketing, etc., follow. They also take help from IT Services professionals as their strategic partners. These third-party services provide a single point of contact to meet information, communication, and technology needs.
Technology Is Improving Security
The more technology is booming, the more secure it becomes. When you are sharing your business information with your customers or within your company, it needs to be safe and secure.
Nowadays, there are several applications offering end-to-end encryption for data security. That means only two people can read the message, i.e., the sender and the receiver. No intermediate can tweak in and leak the information. That's the power of technology.
Technology Makes Communication More Versatile
Business communication has gone beyond just simply sharing a piece of paper or emails. Advanced technology like AI and VR is creating an all-new world for information and presentation.
Now it gets even easier to present your ideas to your prospects and explain what exactly you will deliver or how they will be benefited from your services or products. From devices to the way of interaction, everything has gone one step ahead with technology.
Lastly, all of these methods can help you save money as well. Business growth is vital, and so is the use of the right kind of technology and methods. So, it's your turn to choose the best for your business.
Enjoy Communication!
Closing Thoughts
Undoubtedly, technology has become a vital part of business growth. The impact and use of technology in business are increasing every day. It's not only about presenting or sharing information with your clients or employees, but it's much more than that. It involves many hidden things, such as security, privacy, and usability. With the correct paradigm in mind, you can make your business grow in more than one direction.