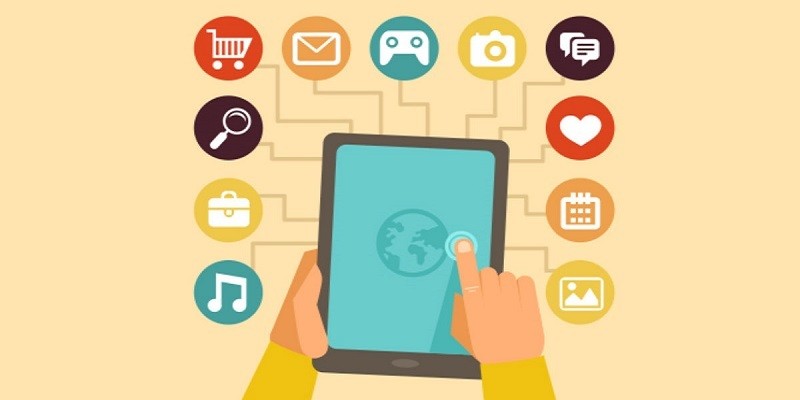 What You Should Know About Creating a Business App
Most businesses have a skewed perspective that creating an app is all a person can do to enhance its online presence. Even so, this is not the case. A market may be full of similar apps. In such a case, you need to create a unique one so that clients would differentiate you from your competitors.
It's increasingly becoming tough for a business to be outstanding. As a result, going to the market unprepared can be frustrating and even lead to depression. Of prime importance is to emphasize looking at each element of building the App.
Here are some points worth researching before downloading your tools on creating a business App.
1. Do Extensive Research on Your Market
One of the inherent steps in starting anything is extensive market research. A business App is not an exception. You must first be aware of any available market gap. Moreover, you should know the public offerings within the market and use them to find any general market needs.
Through the research, you will quickly answer questions such as; who are your competitors, and what do they do to keep their market share? You will be aware of the strength and downfalls of your competitors.
Several small business owners fall into the trap of just starting an app without knowing the purpose it's going to serve. You want to avoid this mistake. Before making your final decision, go to the Apple App Store and find out what features other apps have. This will enable you to marry the needs of your business with the features of the App.
2. Look at Your Target Audience to Help You Concentrate on Important App Features
You should easily articulate the core purpose of your App in less than two hundred words. Moreover, you should explain to the target audience how different your App is from the others. If your target audience uses an iPhone, you want to research how to create an app for iPhone to meet their expectations.
Having your vision written down may take a lot of time, but it's one of the most critical factors to look into. The business should have objectives and the associated vital results that will be achieved with the App. Reasonable deadlines should be written alongside each key result so that they are kept on toes.
3. Settle on the Type of App to Use
There are three common types of Apps; web, hybrid and native. As per your needs, choose those that favor you. This decision significantly impacts your business; thus should be done with a lot of care.
Each type of App has unique development requirements and maintenance needs. Proper market research will help you settle on the best choice because you shall know the needs dear to your business. The difference in types of apps exists in the following areas.
They are built on different programming languages. This dramatically affects your budget as each language has its requirements. Moreover, getting experts in some languages is more costly than others.
4. Distribution Method
Apps are different, and therefore, they have different ways of distribution. As such, you are settling on a web app that will significantly affect your business as you will only have specific kinds of audiences.
Moreover, promotional strategies are also pegged on the app type. If you choose a web app, you will not feature magnificently to users of some phone types.
You have multi-platform support. Some apps can be opened on a mobile phone yet cannot be accessed on laptops with ease. For mobile users, you shouldn't create large apps which your audience will not easily access. Moreover, check whether most of your targets use the App store or play store.
5. Explore Different Monetization Options
The main objective of creating an app is to generate more revenues through it. More than this, some help in widening your brand's reach. If increasing revenues is a primary objective of creating the App, it's time to look at the following monetization options.
Freemium Apps are easily downloaded, though some features of the App are locked. Premium apps are purchased from the Play store. Due to its costly nature, you should have a marketing strategy to demonstrate to your customers how unique the App is.
Other options are In-app purchases and sponsorships. Explore all these options before settling on one so that you have a wide range of experience.
Conclusion
Online presence has become one of the most critical factors of the business. This is mainly achieved through the creation of an app. Even so, this may end up being costly to a company if thorough research and considerations aren't made.
Read More