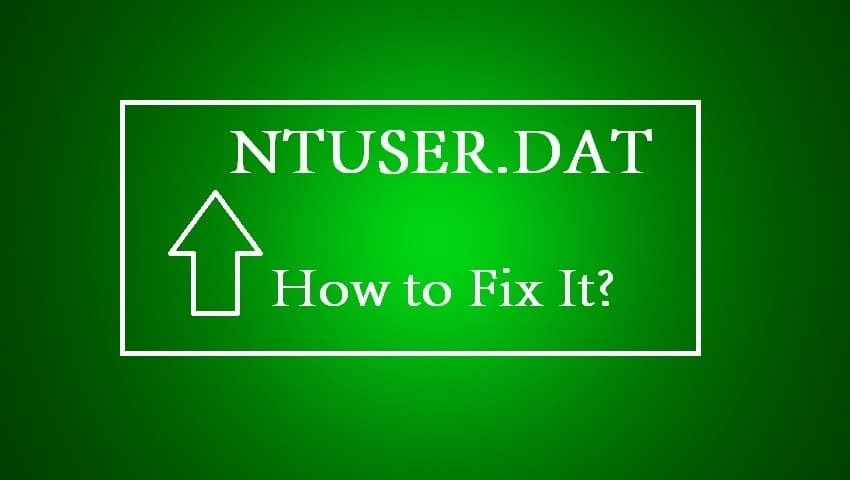 What is NTUSER.DAT and How to Fix It? Is it Virus or Safe?
NTUSER.DAT comes from Windows NT, the older version of Microsoft Operating System (OS). It is the mother of all Windows evolvement. Old programs end with them .DAT file extension.
In the home directory of each Window user, there is a ntuser.dat that stores a profile of Window users from Windows XP through Windows 10.
Windows registry is a database used by Windows to maintain settings for the OS and other software on the pc. The data stored in ntuser.dat is copied back in forth between the file and this Windows registry.
This registry is divided into sections called hives. Each user has a registry hive where his ntuser.dat file copy is stored.
Is NTUSER.DAT a virus?
NTUSER.DAT is not a virus, but they can be infected with a virus or malware. That is so when if NTUSER.DAT file cannot be properly loaded by Windows – when it gives off an error.
Most often, NTUSER DAT errors occur upon start-up of the pc, upon program startup.
It can also be encountered during printing. Aside from possible malware or virus infection, this concern can also be attributed to a corrupted or missing file or invalid registry for the NTUSER.DAT file.
Common NTUSER DAT error messages:
"Runtime error: NTUSER.DAT."
"NTUSER.DAT is missing."
"Error loading NTUSER.DAT."
"Failed to register NTUSER.DAT."
"NTUSER.DAT failed to load."
"NTUSER.DAT not found."
"NTUSER.DAT error."
Any of these error messages can appear during program installation, during Windows start-up or shutdown. It can even be encountered during Windows operating system installation.
Record when and where these error messages occur for future use. It will help you during troubleshooting.
Causes of NTUSER.DAT Errors:
NTUSER.DAT or a Microsoft Windows program file is corrupted by a malware infection.
Shared and referenced data with Windows conflict with another program.
NTUSER.DAT-related files had been mistakenly or maliciously deleted.
Windows registry keys for NTUSER.DAT are corrupted.
What to do to fix these errors:
1) Registry entries associated with Windows must be repaired.
2) Malware scan of your pc must be fully conducted.
3) The temporary folders and files or the so-called System Junk must be cleaned out with Disk Cleanup.
4) The pc device drivers must be updated.
5) "UNDO" recent system changes. Use the Windows System Restore option.
6) MS Windows programs associated with NTUSER.DAT must be uninstalled and reinstalled.
7) Windows system file checker must be run.
8) All available Windows update must be installed.
9) Clean installation of Windows must be performed.
Recommended Articles: