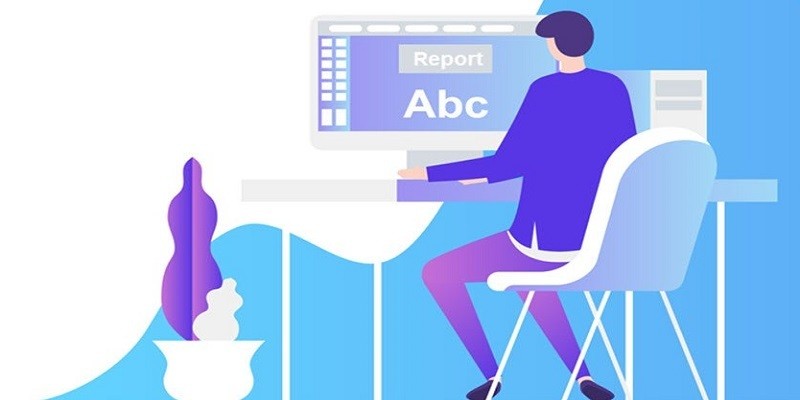 Convert Your Images Into Editable MS Word Within Seconds
Assume yourself surfing the internet where you come across an informative infographic that seems exceptional to your upcoming Instagram caption preferences. You loved it and wish to save it to use its text later.
Now, what would you do?
Of course, you will hit the web download option or maybe, take a screenshot of it.
But wait! Have you ever thought about how you would extract that text and use it for further aims? 
Let's face it!
No one has enough time to put into retyping the entire text by looking at the image manually. And we all may wish to get something that helps us out from such hassles.
Well! Think about a tool that helps you convert images to text on the go. Well! This imagination has become possible by the JPG to Word Converter online.
And in this post, we will tell you the basics of them as well as the perks of converting images to MS Word in seconds.
So, read on!
Why Convert Your Images into Editable MS word?
After going through the introductory paragraph, you might be thinking about the reasons and perks of converting images into editable MS Word. Perhaps, you know this need and wish to learn more about such context for better understanding.
Well! No worries. Below, we will talk about the perks, and afterward, we will discuss the best ways to convert your images into editable MS Word format in a second.
So, without stretching the conversation. Let's get straight into the flow of information. Read on!
One of the best perks of converting image to text is the ease of accessing textual data without any disputes. It implies that when you convert a JPG to Word, you can extract its text and use it for further aims.
Another thing that lies under this perk is accessing unique content. Most of the time, the text present in an image is unique, and when you extract it, you will have non-plagiarized stuff.
As a result, you can publish the text in the form of anything without rephrasing the entire thing.
No doubt that when you convert JPG into Word intending to use its text, you are saving your time. Many people are unaware of the online JPG to Word Converter that help us to convert images to MS word on the go.
And that is the reason they are still facing time issues that are creating a mess in their pace. So, following converting techniques would be a better idea – instead of retyping from scratch.
Imagine yourself observing an image that holds some text. Now, move your cursor and try to copy that text.
Would you think it will get copied at the moment?
Of course not! Images are secured versions of content. It keeps the text locked and unable to copy or remove it.
So, at such a moment, converting images to text would be a good idea. It will make you capable to edit, copy, and use with freedom without any disputes.
Ways to Convert Your Images into Editable MS Word in Seconds!
It is time to delve into the section for what you were waiting for! Here, we will talk about the ways that will help you convert images to text on the go. So, without stretching the conversation. Let's get straight into it!
Use JPG to Word Converter By Duplichecker
One of the most excellent and highly suggested ways to convert jpg into word is using online tools. There exist many tools, but JPG to Word Converter by Duplichecker is the best one.
This platform offers exceptional features that will let you convert your images into editable text for free. No ads, no hidden charges. 
This tool aims to make its users satisfied. It offers a neat and clean user interface allowing users to perform image to text conversion smoothly.
All you need to do is upload your image in the input box and hit the check button in less than a second. This tool will show you the extracted text that you can copy and use anywhere. 
Use Smallpdf
Yet another means to convert images to text is using Small Pdf that works as a premium tool. It is an old tool that holds AI-based technology and algorithms keeping the conversion process accurate.
Smallpdf is a tool that helps users to deal with their files of any format. Besides, the working procedure of this tool is similar to the above one.
Using Convertio.co
Last but not least! This website tool is another means to switch from jpg to word on the go. It is a 100% free-of-cost tool that offers multiple features to deal with your files and formats.
To convert an image to MS Word using this platform, you only have to drop your image by dragging it from your local storage or Google Drive, and the tool will handle the rest.
Read More