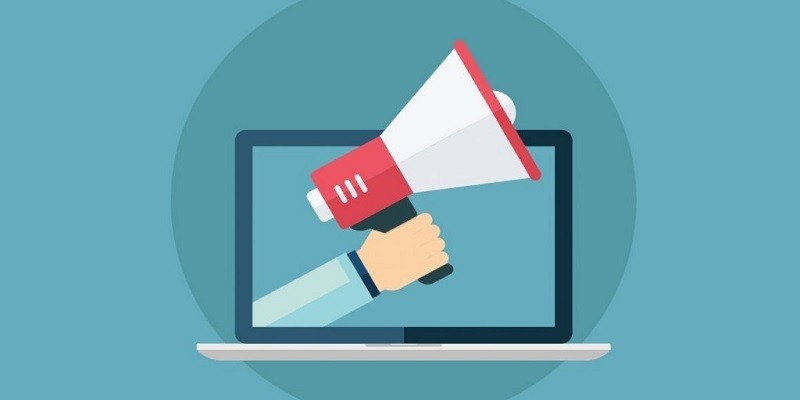 How to Promote Your Website for Free: 9 Tips
So, you've finally got your business set up online and running, but you aren't getting any real traffic. Naturally, you want to know how to change that. One thing you can do is to look into some white label SEO services companies. They are popular here in the U.S. and they'll likely have some website launching ideas you can use.
However, before doing that, you might want to take advantage of the many resources and techniques that are totally free and easy to use. To that end, we offer the following list of nine new website marketing tips we've collected.
They are:
Use SEO
Start a Blog for Your Site
Use Email Marketing
Incorporate On-line Listings
Use Giveaways
Use Social Media
Use Quora
Start Guest Blogging
Use Forums
Let''s look at these one-by-one.
Use SEO
One of the first things you should do when setting up your site is to incorporate good SEO practices for the site. SEO (search engine optimization) can help your site stand out amongst the billions of other sites fighting for attention.
It comes in two flavors: on-page SEO and off-page SEO. On-page SEO is, basically, the visible elements of your website that can influence your search engine rankings. According to the experts at Outreach Monks, these include things like content, keywords, images, and more.
Off-page SEO operates in the background. It includes things like backlinking, its level of authority, and its level of engagement.
One of the best things about SEO is how cost-effective it is. Once it is set up, it requires a few minor adjustments here and there, but largely works without too much effort. However, it does take time to kick in – a few months maybe, or even longer.
Start a Blog for Your Site
Another key step to take when running a business website is to start a blog. It's not hard. Most website creation sites take blogs as a given. You just click a button and your blog page is set up in a heartbeat.
A blog adds several things to a business site. First, it provides a human interest aspect for your company and brand. It also provides a constant influx of new information to your site, keeping content fresh and relevant. Properly implemented, it will also serve to help your SEO efforts.
How does blogging help your SEO? With judicious use of keywords in every post, implementing copywriting best practices where necessary, a blog can boost your site's search rankings garnering more traffic month after month. Even the structure and format of the posts you write will help out SEO results.
Finally, different posts can address different types of traffic, answering the varied needs of people in different parts of the marketing journey.
Use Email Marketing
An important technique you might overlook is email marketing. Don't! It may seem old school as it's been around in one form or another since the Internet was born, but it remains a highly rewarding technique. Think about it. There are billions of Internet users on the planet, and that number is only likely to grow as more time passes. Most, if not all of them, use email.
The key is to start an email list that you can use to announce special deals, contests, and other website marketing events. But you have to entice the readers to sign up. So, when they land on your site offer them something of value in exchange for their email address … or whatever details your marketing efforts to require.
Also, don't forget to use other emails in your database – like those gained from customers when they signed up for a service your business offers or what-have-you. Lastly, if you have a database of emails going in, you can use that for some website launching ideas. You could do an email countdown until the launch, or some other technique.
Incorporate Online Listings
Businesses with brick-and-mortar locations that rely on local customers should try to get online listings that are heavily used by local communities. The gorilla in the room in this context is Google My Business. If you want local online traffic, Google My Business is absolutely essential.
It's not the only game in town, but it is definitely the most significant. Other contenders might include Facebook communities and such, but Google owns search. Your business profile can serve as an online signpost to innumerable search engine searchers.
You can list things like contact info, your location, and hours of operation. All things people in your area will want to know if they are considering coming to your place of business.
Another benefit of Google My Business is the feedback they provide on how the traffic engages with your listing. You can use that info to tweak your listing as you see fit.
Use Giveaways
Another great way to promote your website is to use a giveaway. There are a couple points to remember, though. First, the perceived value of the giveaway can't be less than the perceived (or real) cost to join the contest. If it is, you'll likely have very few takers.
Also, you have to remember that you are running the giveaway as a form of marketing. You want a measurable, positive return. Otherwise, you are wasting time, money, and effort and you'll have nothing (or very little) to show for it.
Lastly, you have to be as clear as possible as far as the rules are concerned. You don't want to create problems because of miscommunication. If something does happen, resolve as quickly and fairly possible. Remember that even something as small as a giveaway can influence the status of your brand.
Use Social Media
Using social media can provide huge benefits for your business. They offer one of the best free promotion techniques for new website marketing there is. And you have a lot of options to work with. These include:
Facebook
Twitter
Instagram
YouTube
Pinterest
Tiktok
And more …
However, keep in mind that developing and promoting your own social media presence is only half the battle. This is where the concept of outreach marketing is coming into its own. What is outreach marketing?
Outreach marketing is a technique where you partner with another individual or business to promote your business on their online properties. Basically, in outreach marketing you try to contact an influencer (someone with a large following) and get them to positively promote your product or business. When properly implemented, this can lead to stellar returns.
Quora
Because of its enormous popularity, Quora is sometimes considered "spammy," but this really isn't true. This is an excellent site for business promotion because of the way it's structured. Basically, it works by allowing users to submit questions to the broader, who can in turn, answer them. As many Google searches come in the form of questions, it's no surprise that Quora pops up often.
Regardless, if you join the community and begin answering questions relevant to your area of expertise, you can establish yourself as an authority there. If you provide a link back to your site or an article or post on your site that is of value to the question at hand, you can direct significant levels of traffic there.
The key is to make sure you are adding value. Don't just post links and promote your site. Your first goal should be to serve the questioner and answer his query.
Start Guest Blogging
Although guest blogging was popular before the concept of outreach marketing ever was, it operates by basically the same principle. You try to reach out to a blogger who has an interest in your company and product and see if they'll let you write a guest post on their site.
Make sure the post is worthwhile, it follows copywriting best practices, and it provides value to its readers. If you do that and provide a link with contact information at the bottom of the post, you might earn some extra traffic. Again, much like with social media sites, the rewards will be correlated with the size of the following the blog has.
Use Forums
The last tip we'll mention here is to use forums. There are two ways to go about this. First, you can start a thread that you think will be popular and see where it goes. Alternatively, you can join in a thread and mention your business where appropriate. And we do mean where appropriate.
Nothing will turn off potential prospects on a forum more quickly than if you come across as simply a clumsy marketer. It will make your answers sound insincere and self-serving. Again, make sure you add value. We can't stress that enough.
Conclusion
We hope these tips help you in your marketing endeavors for your new website. The American market can be a tough one. If you want more information or have further questions about topics like what is outreach marketing or how does blogging helps SEO, we recommend you contact a company that offers white label SEO services. There is a lot you can do on your own, but a professional touch can only help.
Author Bio: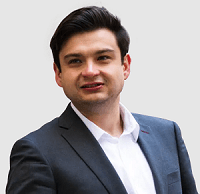 Tim Absalikov is the Acting CEO of Lasting Trend – Digital Marketing Agency in New York City. Tim is an expert in technical optimization. He has a deep understanding of SEO, SEM, UX and UI considerations, shopping campaigns, PLA, RLSA, dynamic retargeting, works with E-Commerce and Web Analytics.