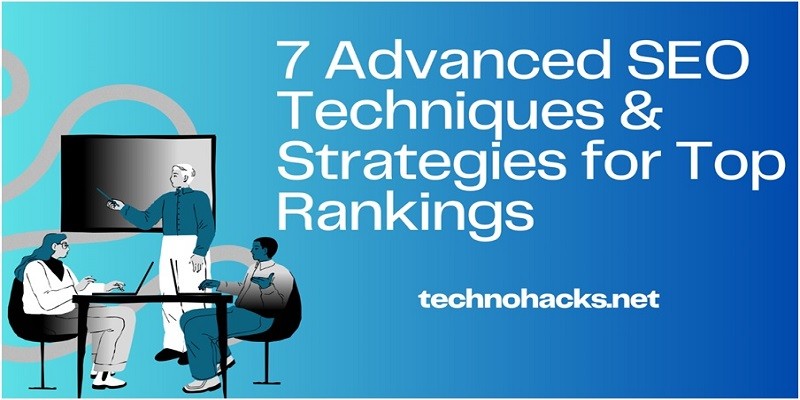 7 Advanced SEO Techniques & Strategies for Top Rankings
Did you know that there are more than two billion websites active on search engines? And how do websites get top ranking? What techniques do they use to achieve such a feat? If you are looking for answers to such questions, you have come to the right place.
In this blog post, we are going to talk about seven advanced SEO techniques and strategies that can help you get your website to the top of search engine rankings. We will cover everything you need to know to give your website the best chance of ranking higher in search results.
So, without any further ado, let us start!
What is SEO?
SEO stands for Search Engine Optimization. It refers to the practice of optimizing a website to increase the quality and quantity of organic traffic from search engines (SEs) like Google, Bing, or Yahoo.
The goal of SEO is to improve the visibility of a website in search engine results pages (SERPs) for relevant keywords. SEO involves a range of strategies and techniques, including optimizing website content, improving website speed and user experience, building high-quality backlinks, and conducting keyword research to target the right audience.
The ultimate objective of SEO is to drive more traffic to a website, which can lead to increased sales, brand awareness, and customer engagement.
Now that we have discussed what SEO is. Let us look at how we can incorporate SEO techniques to rank our website on search engines.
7 Strategies to Get Top Ranking on Search Engines
Here are the seven advanced SEO techniques that can help you get top ranking on search engines:
1. Conduct In-Depth Keyword Research
Keyword research is the foundation of any successful SEO campaign. By researching and targeting the right keywords, you can ensure that your content is relevant and valuable to your target audience.
There are two types of keywords, long tail, and top level. Long-tail keywords consist of three or more words like "SEO ranking factors for beginners." They have low search volume, but the chances of ranking on long-tail keywords are remarkably high. On the other hand, short keywords are those that consist of only one or two, or even three words, like "SEO ranking factors." They have a high search volume, and the chances of ranking on top-level keywords are low but possible.
So, if you want to increase your site ranking and traffic, try to use long-tail keywords in your content.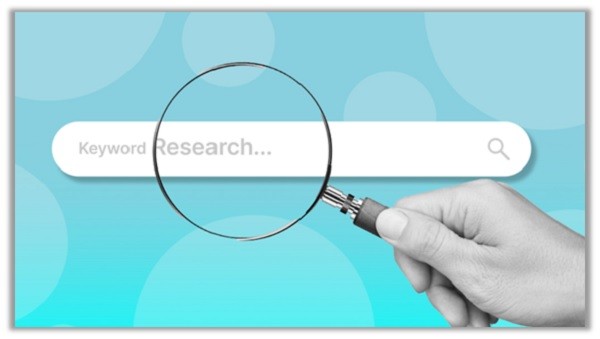 But the real question is how you can find the appropriate keywords for your content. Do not worry. Now we will show you how you can find keywords.
There are two ways to find the right keywords, whether they are short-tail or long-tail (depending on your requirements). You can find them by doing manual research, or you can use online tools to find the related keywords.
If you choose to find keywords using online tools, they can save you time, and you will also get each keyword's search volume, competition, and ranking.

The above screenshot is taken from one of the top-ranked SEO tools named Ahrefs which is considered best for finding keywords.
2. Optimize Your Content for Featured Snippets
A featured snippet is also an excellent feature of Google, introduced in 2014. It is a piece of text that appears at the top of the Google search results to answer the user's query quickly. Google automatically extracts information from the relevant webpage and creates this snippet and features it on the top of the search engine, as shown in the image below.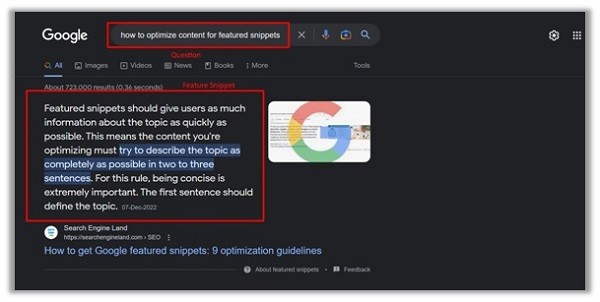 Featured snippets allow marketers to outrank their competitors, boost conversions, and drive huge, targeted traffic to their websites. There is also another name for the featured snippet, which is "Position 0," because it shows up before traditional search results.
Based on Engine Scout statistics, featured snippets receive 35.1% of total clicks. So, if you optimize your content for featured snippets, you will see a huge boost in your website's traffic and ranking.
The most important thing about this feature is that you do not have to be in the first position; you just need to optimize your content in the form of questions and answer them (like FAQs).
To optimize the content for featured snippets, use why/where/when/which/why/how to/did/can, etc., with the right keyword.
Featured snippets also come in the form of lists, bullet points, and step-by-step instructions, which means you can also use them to get a featured snippet.
3. Create Original and High-Quality Content
High-quality content is crucial for SEO success. Not only does it help to establish your website as a credible and authoritative source of information, but it also provides value to your audience. Therefore, when creating content, always provide in-depth and informative articles/blogs that answer your audience's questions and needs.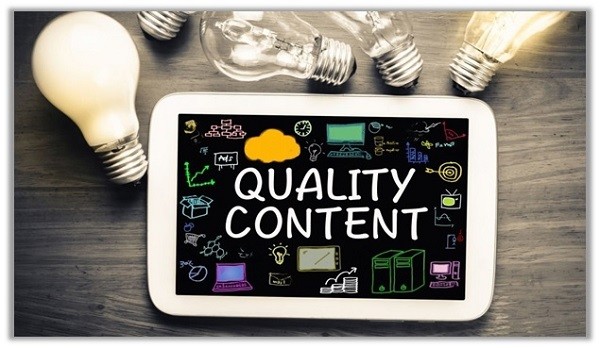 As we already stated that there are almost 3 billion websites (active or inactive), and that makes original content creation a hard task. Whatever you will write, may match some of the text already posted on any website. Though this plagiarism was not intentional, Google may consider it as theft and demote your website rank.
To avoid such accidental plagiarism, you can get help from online rephrasing tools to rephrase sentences which are matching to some sources. As a writer, I have been facing such issues and I used these types of rephrasing (paraphrasing) tools which helped me in removing accidental plagiarism while maintaining the quality and the intent unchanged.
4. Align Your Content with User Intent
One of the latest trends in SEO is user intent. The term user intent, which is also known as query intent and search intent, refers to what a user intends or wants to find when they type their search terms into a search engine.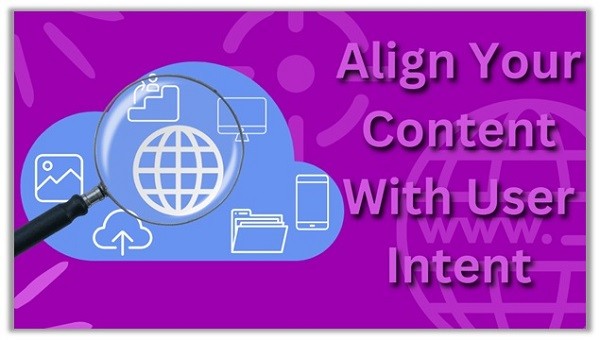 Create content that aligns with user intent to ensure that your website provides value to your audience and appears higher in search results.
According to a study by Search Engine Journal, the most common types of user intent in online searches are informational (seeking information), navigational (looking for a specific website), and transactional (ready to make a purchase).
You can align your content with users' intent by starting to analyze the types of searches that lead users to your website. Then, create content that directly addresses those searches and provides value to your audience.
5. Optimize Your Website for Mobile-First Indexing
Mobile-first indexing means optimizing your website for mobile users so that they can easily access it. Statistics by Zippia clarify that there are 6.92 billion smartphone users across the world, which is 86.29% of the global population as of 2023.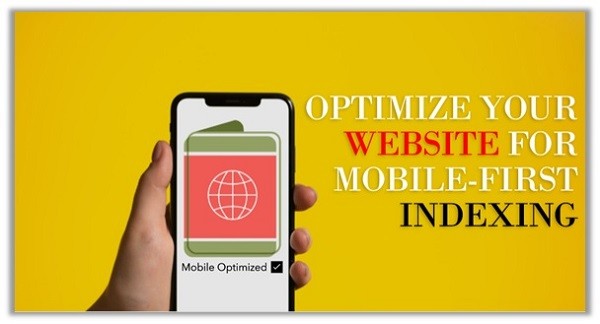 So, if you do not have a fully responsive website, then you need to optimize it now. It will help you grab more traffic, and Google will rank your website at higher ranks.
You can optimize your website by starting using a responsive design that adjusts to different screen sizes. You also need to compress images and videos to reduce loading times and simplify navigation to make it easy for mobile users to find what they are looking for.
6. Implement an Authoritative Link-Building Strategy
Link building will always remain an important aspect of SEO. In this strategy, you need to get links from authoritative websites, which will help you to increase your SERPs ranking. It will also work as a signal to SEs that your website is a credible and authoritative source of information, and users can rely on it.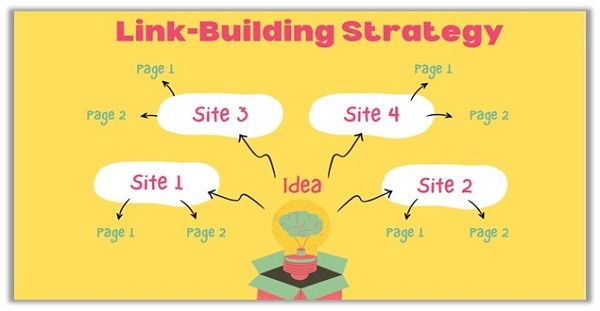 According to the survey conducted by Thrive My Way, 52% of marketers believe that adding backlinks can increase rankings on search engines.
You can start building your links by analyzing your competitors' backlinks and identifying opportunities to get links from similar sources. Besides, you can also consider guest blogging as an easy link-building method.
7. Make Sure That Your Website Demonstrates E-A-T
E-A-T stands for Expertise, Authority, and Trustworthiness. It has become a crucial factor in SEO success.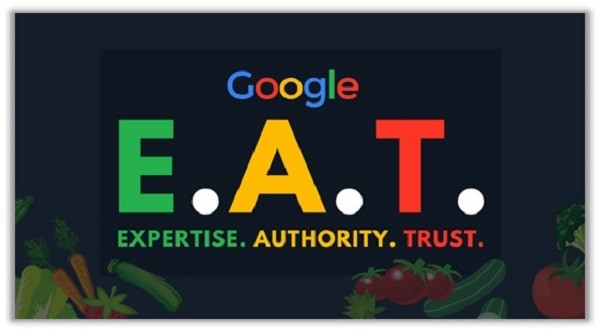 Google also tagged E-A-T as an especially key factor in SEO. Whenever Google looks at the website, it finds out whether the website has a good E-A-T or not. If it is not, then Google may not rank your site high.
E-A-T is a report of your website which shows whether your site is authoritative or not. When a website has a good E-A-T, it means it is a good and authoritative website, and people can trust the information provided on it.
If your site E-A-T is not good, then Google may not rank it high on the SERPs, which means users will not be able to find your website.
To demonstrate E-A-T on your website, you should:
Ensure that your website content is accurate, well-researched, and up-to-date.
Display the authors' or writers' bios and contact information to show credibility.
Do not forget to talk about your organization and provide contact information and privacy policies (like every website has About Us, Contact, and Privacy Policy pages).
Get backlinks from other authoritative websites.
Conclusion
So, here we are with seven advanced SEO techniques and strategies that you can use to rank your website at the top of search engines. The above-discussed seven techniques include in-depth keyword research, creating original and high-quality content, and aligning your content with user intent.
Along with this, do not forget to optimize your website for mobile users, use an authoritative link-building strategy, and demonstrate E-A-T.
This is how you can improve your search engine rankings and achieve your goals.