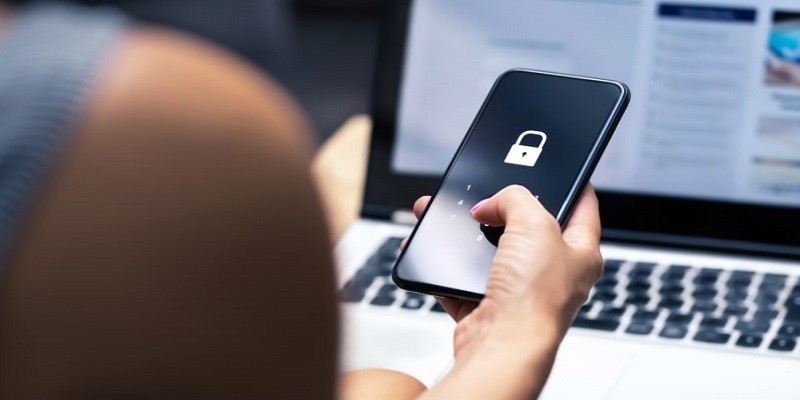 5 Critical Steps To Take After Getting Scammed
Scamming is now rampant more than ever as technological advancement has provided several opportunities for fraudsters to leverage.
There is the wire or money fraud transfer, in which a "friend" or "lover" you met online convinces you to send money to them to help them out of a seemingly dire situation.
There's also phishing, in which the fraudster pretending to represent a company sends you a link. When you click on the link and comply with their request to fill in personal details, they may gain access to your funds. Others may ask you to deposit an amount in order to access a larger sum.
Many other methods of scamming abound online. No matter how they come, they typically involve tricking you into sending money or personal information with which they can access your funds.
Why scammers often go scot-free
Now, this is where the problem lies: after getting scammed, you'll most likely be too embarrassed to speak out and get help. You probably consider yourself foolish, count your losses, and perhaps slide into depression. So nothing is done, and your loved ones may not even know about it.
Because of your embarrassment and reluctance to share, many scammers go scot-free, encouraging them to try their luck elsewhere. This goes on to the point that in 2019 alone, the Federal Trade Commission (FTC) reported over 3.2 million scams.
But here's the truth: you're not alone, and being scammed once doesn't make you a fool. There are steps you can take after getting defrauded to secure what's left, expose the fraudster, and possibly recover what you've lost.
Even when you can't recover your money, taking action can safeguard you from further scams and help alert other people not to fall prey to the same fraud.
5 steps to take immediately after getting defrauded
If you ever fall victim to a scam, here are steps to take:
1. Secure your funds by freezing your accounts
If there's been an unauthorized debit on your credit or debit card, place a freeze on that account immediately by contacting the relevant institution. For your debit account, call your bank immediately. Call any of the major credit bureaus — TransUnion, Equifax, or Experian — for a credit freeze.
It's best to freeze both accounts and be honest with the institution about why you're doing so. A credit freeze is a way to restrict access to your credit report, thereby preventing the scammer from taking loans or a line of credit in your name. A credit freeze is advised if you've been a victim of identity theft.
2. Reset your passwords
After getting scammed, one of the first things to do is reset the passwords of all accounts related to your payment information.
This includes your mobile banking app, online shopping sites, email, etc. Be mindful to use something very hard to guess but one you can remember.
3. Consider filing a complaint with the FTC
The Federal Trade Commission (FTC) enforces consumer laws that prevent fraud and unfair business practices while maintaining healthy competition among businesses. In 2019, the FTC issued over $232 million as refunds to people who lost money to unjust business practices. If you've been scammed, especially through deceptive business practices, consider reporting it to the FTC, as you may be able to recover what you've lost to the fraudster.
4. Leverage technology
Regardless of the type of fraud you've fallen for, it's wise to document the details of the case. That includes taking screenshots of your chat with the scammer, debit alerts, bank statements, and everything else associated with the case.
That is an excellent way to build a solid proof that the FTC may require before investigating the case. Just as the fraudster had leveraged technology against you, you can do the same.
If they had used a cell phone to call or text you, you could increase your chances of disclosing their identity by monitoring the phone. For that, you will need to hire a hacker for cell phone tracking. This can also bring the scammer's location into the radar, helping the authorities to track down and take the required action against them.
5. Safeguard yourself from future scams
Even the smartest of us can get conned. It can be embarrassing, but what matters most is that you don't allow yourself to get fooled twice.
So rather than feeling guilty for being scammed, dust yourself up and get acquainted with the latest scam tactics fraudsters are leveraging. They typically target educated people through scam calls, emails, giveaways, group chats, and text messages. So be on the lookout for anything suspicious — if it looks too good to be true, it's probably a scam.
Aside from that, safeguard yourself by switching on two-factor authentication on all supported accounts to prevent unauthorized logins and transactions.
Finally…
Being defrauded can not only be financially draining but also mentally excruciating. You could do with as much support as possible, so consider telling your close loved ones about your experience. While they share in your grief and support you, it also alerts and prevents them from getting conned.
Author Bio: Nora Roberts has been a technical writer at Submitcore for the past two years. She takes pride in her excellent language, writing, and communication skills, and she works hard to produce professional, error-free documentation in order to establish credibility with the audience.
Read More