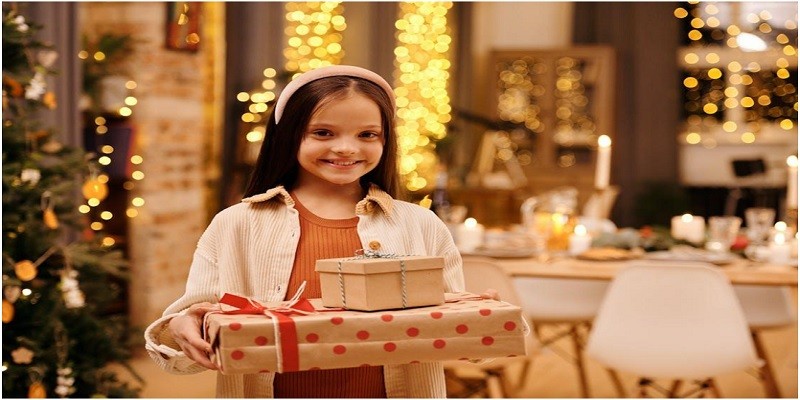 Eleven Gift Ideas for Kids Who Love Tech
2023 is just around the corner, and it's time to start thinking about what gifts your tech-savvy kids expect going into the new year. However, instead of picking up the same generic toy that everyone else's children already have, why not spoil them with something extra special — a gift that celebrates their passion for technology?
From coding kits to robots and beyond, there is no shortage of innovative presents waiting to be discovered by tech-loving little ones. Let us take you on an exciting journey into the world of unique gifts that will bring awe and delight to the faces of your beloved offspring!
A Tablet for Young Kids:
Getting your kids something that encourages them to embrace their tech-loving side even further can be a great idea. A tablet is perfect for this kind of situation. Not only do they come loaded with various educational apps and games, but plenty of kid-friendly options are also available. From drawing apps to learning tools and more, a tablet will keep your children entertained throughout the winter.
However, it's essential to keep an eye on their tablet usage, as it's easy for kids to get hooked!
Projectors:
If you're looking for an out-of-the-box festive present, a Space Buddy Projector would be perfect. This interactive projector features many fun activities your kids can use to explore the universe. From constellation displays to star gazing, Space Buddy makes learning about the stars an exciting experience.
It will give them the feeling of being an astronaut as they explore the galaxies and faraway planets. Perfect for kids who are obsessed with space, this gift is sure to bring some much-needed holiday magic to your home.
Robotic Toys:
Robots are sure to be a hit during the holidays! Whether it's constructing their very own robot from a kit or using an app to control its movements, there's no denying the fun factor when it comes to robotics.
With various robotic toys on the market, you should have no trouble finding one your child will love. Robots are also good for teaching children basic coding skills and problem-solving. It will help them think outside the box, which is a great way to foster creativity and critical thinking.
Smart Watch for Kids:
To surprise your tech-loving kid, why not consider gifting them a smartwatch? Not only are these types of watches fashionable and cool, but they can also come with various features that will make it easier for your child to stay connected.
They can use the watch to call, text, and track their activity. Smartwatches also come with various educational apps and games that will help keep your child entertained.
A Location Monitor:
Location monitors are great for tech-savvy kids who love exploring the world. These GPS trackers allow parents to keep track of their children's whereabouts and ensure they stay safe. It provides an extra layer of security, and location monitors can also help teach children about responsibility and independence.
However, it's important to note that location monitors can be used for more than just tracking — they also offer many features, such as games and interactive activities, that make them a great learning tool for kids.
Speaker for Kids:
For music-loving kids, a speaker is a perfect way to show your love this holiday season. From high-tech models with voice commands to colorful and fun designs, there is no shortage of speakers available that will have your kids singing for joy.
Not only can they use the speaker to blast their favorite tunes, but it can also be used for hands-free calls and learning activities. Plus, the kids will love showing off their new toys to all of their friends!
E-Reader:
An e-reader can make a great new year's gift if you have an avid reader at home. Not only do they come with thousands of books preloaded, but they are also lightweight, durable, and easy to use.
E-readers also encourage your child's imagination and creativity, allowing them to explore stories outside their comfort zone. They can even access educational resources and apps that make learning fun!
Binoculars:
If your kid loves tech and the outdoors, binoculars are a great gift. These high-tech gadgets allow your child to explore the world around them in a whole new way. Not only can they get a closer look at wildlife and nature, but binoculars also come with features such as image stabilization and night vision, which make them perfect for exploring in all types of weather.
Additionally, binoculars can be used for educational purposes like astronomy and geography. So your child can have fun while learning at the same time!
A Cute Console:
A console can make an excellent gift for kids, but why not take it to the next level with a cute console? Plenty of consoles are available featuring fun, colorful designs that your kids will love.
From retro styles to modern designs, these consoles will surely bring a smile to your child's face when they unwrap. And with various games available, they can spend many hours enjoying their new console!
Furthermore, getting involved in the fun is easy, as many of these consoles come with two controllers. So why not join your child and have some gaming fun together?
Headphones in Different Colors:
Headphones are a must-have for any kid, but why not make them stand out? These headphones are stylish and come with the latest audio technology to make listening to music an enjoyable experience. You can find headphones in various colors, so your child can choose whichever one they like the most.
They can also use the headphones for hands-free calls, video chats, and online learning.
A Backpack:
Tech-loving kids will appreciate a backpack specifically designed for all the tech gadgets they own. A good backpack should have plenty of storage compartments for laptops, tablets, and other devices. It should also have a durable construction that can withstand the wear and tear of everyday use.
Plus, look for a bag with adjustable straps and plenty of cushioning to keep your child comfortable while on the go. You can even find backpacks with built-in charging ports, so your child can charge their gadgets even when they're on the move.
Conclusion:
The holidays are a great time to introduce your kids to new technology that can help them learn and grow. We've highlighted gift ideas for kids who love tech and enjoy engaging with others. So, whatever you choose, make sure it's age-appropriate and high-quality.
If we missed something, please let us know in the comments below.