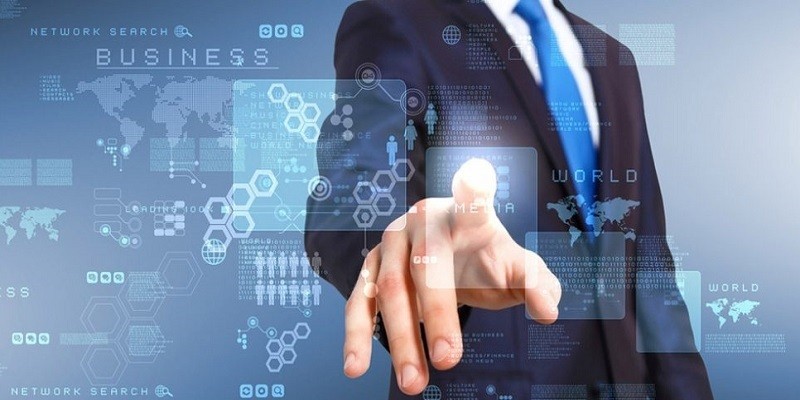 How Can Latest Technology & Operational Approaches Benefit Your Business?
"No company can afford not to move forward. It may be at the top of the heap today but at the bottom of the heap tomorrow, if it doesn't." – James Cash Penney
Start-ups and small businesses are expected to be on a tight budget most of the time, especially in the initial stage. But that should not compromise you from involving the latest technology, upgrading the operational processes, and welcoming progress in your business.
Everything is available with a click, from an innovative payment solution to advanced hardware technology, then why not seek its benefits?
When you put your faith in upgraded technology, you know you are about to accelerate business performance —thinking about how? Well, it's all the magic of technology, the latest tools, and solutions automating most of your business processes.
If you think your venture is lacking behind here, let's take you through some progressive technology-enriched solutions. Read and try to involve these hacks in your operational processes to enhance the work approach for a better future.
1. Innovative payment solutions
One of the integral parts of running a business is to deal with multiple transactions in one go. Such circumstances are expected to raise the need for an innovative payment solution.
Here, settling for pro payment solutions proves ideal to facilitate retail payment, mobile payments, ATM monitoring, POS management, and much more.
The overall features and perks depending on the service provider and solution type chosen. In this regard, experts at HPS-Worldwide, recommend preferring an innovative payment solution that permits incoming transactions from any channel initiated by any means of payment.
Here, an ideal approach is to understand your business payment requirements and then surf for a perfect solution accordingly.
2. Switch to the latest operating system
No wonder most of your staff must be familiar and comfortable with the old-school technologies. But when it comes to experiencing a revolutionary change, you need to come out of your cocoon.
Therefore, make your business drop older operating systems like Windows 7 or earlier. It is because it carries some potential security risks putting your crucial business information at risk.
So, why not invest in the latest operating system like Windows 10 or 11, loaded with advanced features and intact with high-security measures? It helps to fasten up the system processing adding more to productivity, improving operational flow, and much more.
3. Settle for centralizing the business data
No one would prefer paper documentation and record-keeping in the current digital world. And why do it when it limits your data accessibility while adding to inefficiency?
If your operational processes refer to the previous business records, centralizing data is one of the ideal solutions for you. You can join hands with a cloud service provider here to collaborate and store all essential data at one point. Plus, it facilitates automatic data backups.
The bottom line is
Believing in the latest technology is one of the easiest and progressive approaches to sailing through the heated competitiveness of the business world. This requires learning and practicing the latest technologies suitable for your venture type.
However, this may need some thorough R&D efforts but remember; it's for the betterment of your business's future.
Read More