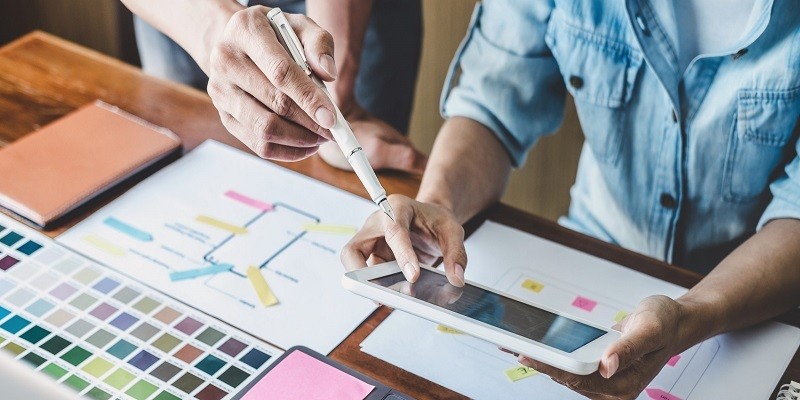 Creating The Perfect Website: 7 Key Ways To Do It
Having a website is not only for those in the e-commerce industry, every business needs one. These days, it is not so difficult to create a site since there are several tools that you can use.
Many growing businesses around the world, especially in places like New York and Hong-Kong have begun to utilize the benefit of a good website. So, it's advisable that you seize this opportunity and create one for your business.
However, to create a perfect site, you need to adhere to some principles. Some of these key principles include:
Knowing the purpose of your website
Having a company website means that you have to provide information about the purpose of your business. For example, it could be for sales and e-commerce. Therefore, before you decide on creating a site, you should first know your website's purpose.
Hire a web designer
When creating a business website, you shouldn't just "DIY" the creation. It would be best if you got expert hands on such a project.
The way a site would look, the navigation, graphics, and color are vital. Visitors don't like to be crammed with texts, searching for information, or bombarded with loud colors.
Therefore, experts at Charlotte Web Design suggest hiring a professional site designer. Why? They have more experience in creating the perfect site for your business and can help you maintain it in the long run.
Ensure easy navigation
When creating a website, ensure that you limit the navigation menu to distinctly labeled tabs. This way users can quickly get back to the site's homepage irrespective of where they are. Most times, Google search would take readers to pages other than your website's homepage.
Ensure the domain name is easy to find
Your domain name should describe your business or match its name. There is also the possibility of having several domains that point to your site. You can incorporate paid advertisement campaigns, content marketing, keyword research, and SEO best practices to drive traffic to the website.
Ensure the website is mobile responsive
You should optimize your website for mobile responsiveness. Most people usually spend more than four hours on their mobile phones each day, and about one-third usually perform their online shopping through their mobile devices.
Therefore, your business site should offer an excellent experience to its users. When potential customers visit your site and can't navigate or read through it with their mobile devices, they might leave your website and look for an alternative.
In addition, negative mobile experiences can affect your site's search engine rankings. This makes it harder for users to find your site through a Google search.
Use call to action
Every page on your site should attract your customers to act. That is to say, give them a call to action. For example, create landing pages that would encourage your site users to sign up for something, call your company or perform an action that would benefit your business goals.
Use SEO best practices
Your site might be one of the best in your industry, however, it won't be put to good use if it can't be found. When people search for any information online, they use search engines, the foremost being Google.
They would often find what they are searching for on the search engine results page (SERP). Therefore, your business website should appear here. Google and other search engines have algorithms used to rank any site for search, and this is called a keyword.
Wrap Up
Designing a site is pretty easy and simple. But, if you wish to make it perfect, then you have to employ the services of a professional web designer.
Working with a website designing company can often help build your website to meet your company's needs. So, consider hiring one as quickly as possible.
Read More