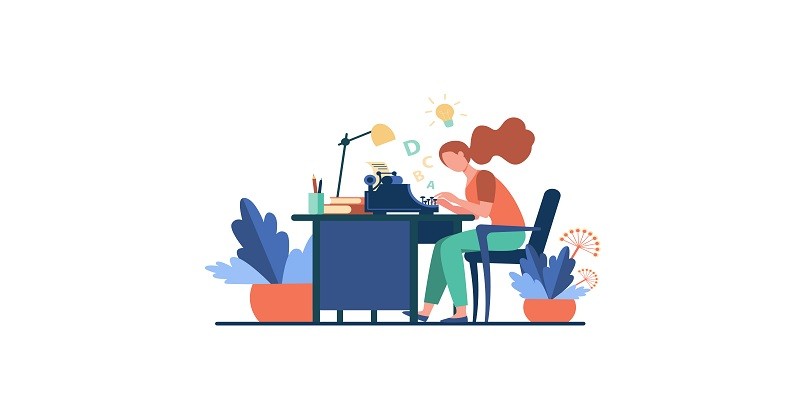 5 Best Online Paraphrasing Tools for Rapid Content Generation
Content creation can be hectic work if you are a newbie to this field. You may have different ideas but do not know the right method of their presentation.
For this purpose, you can use online tools called paraphrases. With these tools, you can present your topic in a professional and readable manner without having errors in it.
5 Best Paraphrasers
There are dozens of paraphrasers having different functions and working principles. Out of all of them the best five are as follows:
This paraphraser is based on AI technology for the development of original and comprehensive content. Due to its contemporary algorithm, all the duplicate material is removed from the content and semantic synonyms are added.
The complex words are replaced by the easy synonym that made them readable for most people. During paraphrasing, it does not destroy the quality of the content.
It is just like the human or manual paraphrasing. The broken sentences are removed and the similar idea is represented in a more readable manner.
This tool has three modes i.e. fluency, standard and creative. All the modes are based. By these modes, all types of errors such as spelling mistakes, grammar, and punctuation errors are removed from the content.
For using it as a paraphraser you just have to copy your material or upload your file. And it will rephrase it in seconds. In the free version, you can rephrase 500 words while the limit can be extended to 1500 in the paid version.
It is a complete software having multiple tools in it. You can summarize your articles and rewrite them by article summarizing and rewriting tools respectively. Similarly, if you are writing a thesis or academic paper you can generate references by its citation generator.
This tool has a very friendly interface and is easy to use. It is multilingual and can paraphrase material in any language. It also provides security to your content.
2. Prepostseo.com
This tool is used by students, freelancers, bloggers, and professional writers. Its paraphrasing tool has three modes.
The first mode is simple. All the spelling mistakes are removed in it and related synonyms are added. The second mode is advanced in which the sentences are modified. The meaning remains the same but it gets conciseness.
The third mode is AI mode having three distinct features in it. These are fluency, standard and creative. In fluency the grammar mistakes are removed, in the standard text is rewritten for a clear meaning while in creative mode all the text is modified to eliminate plagiarism.
This AI-based tool help in creating content at a limited time expense. This is free to use and makes SEO-optimized content. To use it you have to upload the file. The file can be of any format. Moreover, it can paraphrase in different languages.
This is a bundles tool. You can check plagiarism through it. If you are forming a website you can check its domain authority and ranking of it by the DA checking tool.
3. Quillbot.com
It is a very professional paraphrasing tool having dozens of advanced features.it is mostly used by professional writers.it has both free and paid versions.
It has seven modes. Standard and fluency modes can be used in the free version. With these modes, you can make your content error-free and readable. The other 5 modes are formal, simple, creative expansion, and short.
These modes are available in the premium version you can replace words, make an in-depth sentence, remove errors and duplicate content, and add value to your content with these features.
You can also add synonyms according to your choice. You just have to copy your material and set the synonymous from the options and it presents your content in a new manner.
It is based on an advanced AI algorithm that can rephrase every type of text in every kind of file format. This is also a bundled tool. You can make a bibliography through it. it is equally helpful in writing summaries and finding plagiarism.
It also provides Word, Chrome, and Docs for easy access. For SEO optimization this tool can be the best.
4. Editpad.org
This paraphrase is used to make notes. With this tool, you can do your everyday assignments in a limited time.
You have to enter your text or upload the file from the storage.it will tell you about the word count of it and will paraphrase it. The new content will be shown on the right side so that you can make a comparison.
It is a free tool having unlimited word count. As it is multifunctional and diverse you can paraphrase your content in any language. Due to this feature, it is a famous tool among people of different regions.
This is a bundled tool. You can remove plagiarism though its plagiarism checker. Similarly, you can check the reach of your web content and make it more readable with its readability checking tool.it also provides you the facility of translation in different languages.
5. Dulichecker.com
To meet short deadlines this tool is very helpful. You can paraphrase your material with this tool. During paraphrasing, this tool removes all the mistakes from it and also makes sure to make it plagiarism-free.
The content produced is of high quality and SEO optimized. This tool is very simplified. You can paraphrase 2000 words in one shot. This is a highly accurate tool. You can use it for different text formats.
It has a vast database of articles, blogs, and essays.it runs a deep check on the content after paraphrasing for the removal of duplicate content. You can paraphrase a single material as much time as you can until you get your desired results.
It also facilitates you with different tools. You can check the grammar, and remove spell mistakes. Count characters and words. Convert the file formats and change the text case with different tools of it.
Conclusion
Above are the 5 best paraphrasers that can help in rapid content generation. These tools provide their services for free and for paid versions both.
For every type of writer these tools are helpful and essential. They are helpful in academic and professional life without being problematic to you.
Read More