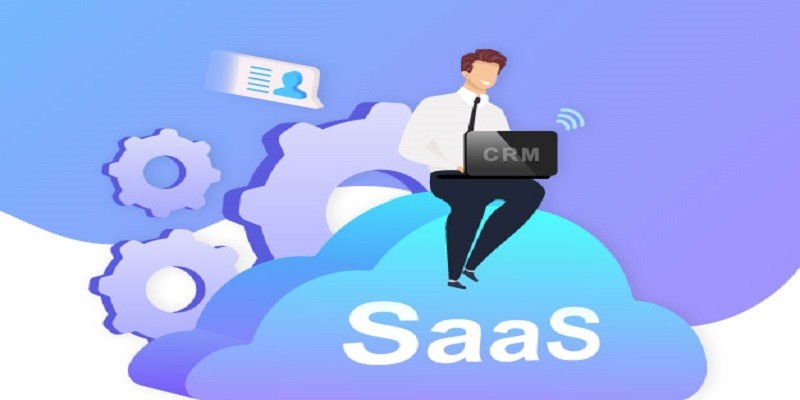 Proven SaaS Marketing Strategies You Must Try
Software as a service (SaaS) is a highly lucrative niche, given that every business today is searching for software solutions to boost efficiency. But even at that, the competition may be intense, especially when your software isn't exactly unique. But even if it is, how do you break into the market, expand your reach, and gain massive adoption?
SaaS spending is expected to reach a whopping $55 billion by 2066. Many software companies are keying into that expectation, so it will take some pretty good marketing strategies for you to stand out from the crowd.
Not to worry; here are some marketing strategies to give your SaaS a strong competitive edge.
1. Take advantage of the freemium model
The freemium model works because everyone likes free things. They would be quick to try something out when they have nothing to lose, especially when there's a potential gain. You claim your SaaS solves a problem, so why not let them check it out for themselves for free? They'd be more willing to do so if you didn't ask for their credit card details. And if they like what they find, they'd be twice as willing to spend a little to get the more advanced features as the case may be.
What's more, you create a buzz when you give something away for free as you garner many users.
2. Use video content to show how it works
Today, video content is critical to digital marketing as it appeals more to the new generation. Videos allow you to grasp attention by showing how your SaaS works. And that was precisely how Promoter.io raked in its thousands of users when it started out.
Promoter.io keyed into the trending event as at then—the presidential election. Then, the platform developed a tool that used its tech to predict the outcome of the polls. The service gained massive brand awareness within a short time, featuring in many publications.
By showing the features and benefits in real-life situations, you can easily connect with your audience and make them see how your SaaS changes their lives.
3. Create a sense of exclusivity
Tinder went mainstream by hosting exclusive parties for college youngsters. To gain entry, they must download the app. Facebook adopted a similar marketing strategy by allowing only people with an edu email address to download it. Now here's why the trick works.
Exclusivity creates a sense of unusual importance. It influences people to believe that there's something special about the item, making it unattainable by just anyone. And that creates a buzz because people are instinctively drawn to what they can't easily have.
4. Create a strong PR strategy
Public Relations is as old as marketing itself. It involves putting the word out there about your product, mission, and how it solves a problem.
But nowadays, not everyone is interested in traditional PR. To be effective, you must see how SaaS and PR work together, creating awareness and understanding of the product solution using strategic techniques. These techniques include reaching out to brand influencers, timing announcements, and addressing questions about product usage.
5. Leverage Reddit
Reddit is, as some people say, a place for everyone. Every new topic of discussion finds its way to Reddit, and there are subreddits for different interest groups. Marketing your SaaS on Reddit has a tremendous potential to generate a ton of traffic.
But you must know that Reddit has strict rules against self-promotion. So the strategy to adopt here is to create long-form content and embed links in them. You can then send more information via private message to interested parties.
6. Use scarcity to your advantage
People are scared of losing out on things. So they would pass it up when the quantity is infinite but hurry to buy when only a few hours or pieces are left.
So what do you do? Give out promo offers that last only for a couple of days. You can also apply the scarcity technique to your content marketing. For example, rather than post multiple times a week, do so only a few times a month. Then, people would be less inclined to take it for granted.
7. Mix exclusivity and scarcity
Provide a wealth of content discussing solutions to your target audience's problems. You can give away up to 90% of it, but just not everything.
The final 10% they'll get only when they subscribe to your SaaS. This is a great way to nurture your leads until they convert. Finally, you can also try collaborating with another non-competing SaaS company through integration or cross-promotion. Such relationships are mutually beneficial, expanding the reach of both SaaS platforms. With these out-of-the-box SaaS marketing strategies, you'll be well on your way to breaking new grounds.