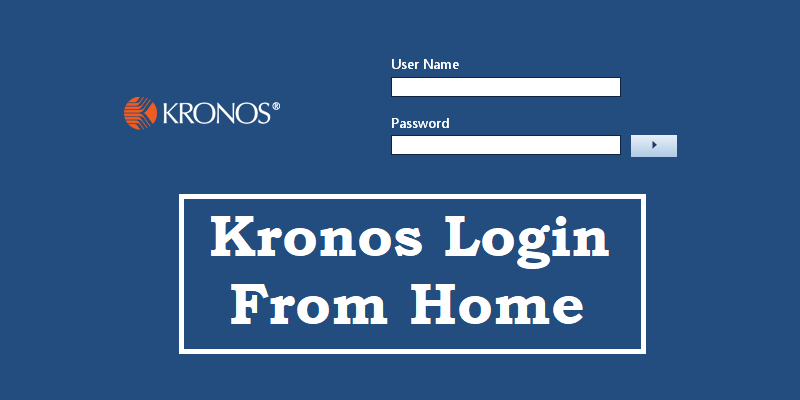 How to Kronos Login From Home?
Kronos Inc. is a software developer and associated service provider for workforce management. Founded in 1977, its headquarter is in Chelmsford, Massachusetts. Originally, Kronos was a time clock manufacturer.
It has taken its name from chronos, the ancient Greek word for 'time'. The Company shifted its focus software development intended for the workforce and workforce management.
Kronos Login From Home
Scope of Kronos
Workforce Management. A company can use this integrated set of processes for optimizing the productivity of all its employees. It offers effective labor forecasting requirements, creates and manages worker's schedule be it on a day to day basis or per hour schedule.
Time and attendance.
Scheduling. No need to be stressed with the schedule for the day. There is an employee scheduling system. Daily performance of employees can be easily tracked.
Core Human Resources. Anywhere we are, we can check the functionality of the Workforce, especially if you are the manager or supervisor.
Payroll. Payroll system is made easy with the user-friendly Workforce.
3 Types of Programs
Workforce Dimension Suite. That is the smarter way of managing the workforce we have.
Workforce Ready Suite. This is designed for small to medium-sized businesses (SMBs). Those with minimal employees.
Workforce Central Suite. This is intended for large scale enterprises and organizations. Some examples of enterprises using this program are Briggs and Stratton, Clemson University, and the city government of Orlando, USA. More than half of the Fortune 1000 companies are their clients.
Logging in to Kronos from Home
Automation, real-time transactions, and an easier way of doing a thing are just some examples of what technology can do. With smartphone technology, we can now log-in to our mobile phones to access what used to be accessible only to personal computers.
Yes, we can also log-in to Kronos even if we are away from the office. Download the Kronos mobile App from Google Play and log-in from there. Logging-in to online Kronos means more productive anytime, anywhere both for employers and employees.
For managers, they can quickly check the staffing on time. They can also approve employee timecards and day-offs for those who won't take one. Resolving employees concern as they happen is also an advantage.
For employees, Kronos log in from home is beneficial for them to check their next work schedule or day quickly off schedule, to punch in and out in a few taps and view their benefits and pay information real-time.
No worries if you have no data for some time. Working offline is available for Kronos log in option, and you can upload those works for later when data or internet connection becomes available.
DON'T MISS