How to Make a Heart Symbol On Keyboard?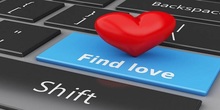 Emoticons or Emojis are icons that show feelings – anger, sadness, happiness, being in-love, and all other emotions people have. Almost all things have ways to be represented by an emoticon. But love or heart symbol is the most used one.
Here's how to make a heart on the keyboard:
1) For Windows Computers.
2) For Macintosh Computers
There are other ways to insert heart symbol or any other symbol for that matter. We have to be familiar with how we can maximize the functions of our gadget- be it a desktop, a laptop, or a mobile phone.