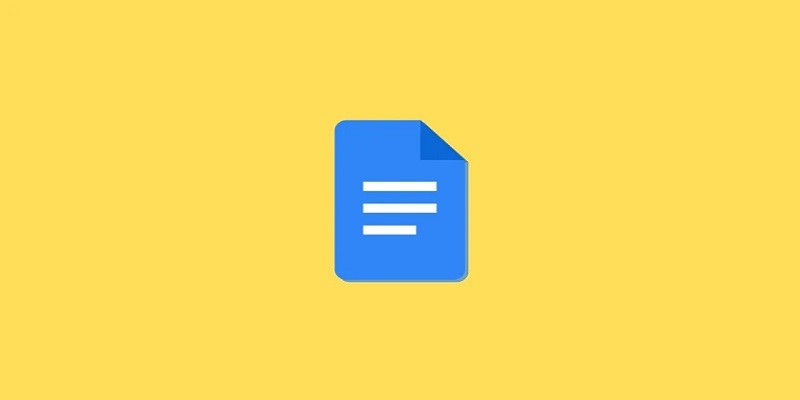 How To Create An Event Flyer With Google Docs?
Creating an event flyer with Google Docs is easy and straightforward. Firstly, open a new document in Google Docs and select the type of template you want to use for your flyer. You can choose from different templates such as brochures, posters, newsletters and flyers.

Then add the text that you would like on your flyer including details about your event such as date, time, venue etc. Next step is to add images or logos related to your event if required. Finally customize the look of the document by adjusting colors and font size accordingly before saving it to your computer or sharing it directly online with friends or colleagues via email or social media platforms.
Open Google Docs and click on "Template Gallery". This will open a library of templates to choose from.
Select the "Flyer" template option, which is typically located under the heading "Cards & Invitations" or similar. This will open a blank document with placeholder text and graphics that you can customize for your event flyer design.
Edit the text in each section to reflect information about your event such as title, date & time, venue name & address, cost (if applicable), etc.
You can use font formatting options like bolding or italicizing certain words, sizing fonts so they stand out more prominently than others, changing font color/style per section/word etc, if desired.
Upload any images you want included in your design by clicking Insert > Image > Upload From Computer (or search for an image through Google).
You may need to resize or reposition the images depending on how you'd like them arranged in your flyer design; this can be done using drag-and-drop mouse movements while hovering over an image once it has been uploaded into Google Docs successfully.
If desired , add additional elements such as shapes/lines/text boxes that are not part of predefined template elements by selecting Insert > Drawing then drawing what is needed directly onto the page before filling it out with details as necessary .
Finally , go File> Download As PDF when finished creating and editing content for your flyer to save it locally and print copies at home or take them elsewhere for printing purposes .
Flyer Google Docs Template
If you're looking for a quick and easy way to create professional-looking flyers, then look no further than the Google Docs Flyer Template. With this template, you can easily customize text and images to fit your needs and make your flyers stand out. Additionally, the template is completely free to use so there's no need for expensive design software or subscriptions.

Get started today with Google's Flyer Template!
Make a Flyer on Google Docs
Creating a flyer on Google Docs is an easy and efficient way to spread information quickly. With the help of built-in templates, you can easily design professional-looking flyers within minutes. You can also customize your flyers by adding images, changing font size and color, inserting text boxes and shapes, etc.

Once you are done creating your flyer, simply save it as a PDF or print it directly from Google Docs.
How to Create a Flyer in Google Slides?
Creating a flyer in Google Slides is easy and can help you spread the word about an event or special promotion. To start, open up a new Google Slide presentation and choose a template that fits your desired design style. Then, add text boxes to each slide to create the body of your flyer with information like dates, times, location and more.

You can also easily customize the visuals with images or logos from your own files or from online sources such as Pixabay or Unsplash. Finally, share your finished product with friends and family via email or social media!
Event Flyer Templates Google Docs
Creating an event flyer is easier than ever with Google Docs. With their free template library, you can quickly and easily create a visually appealing flyer for your next event. Whether it's a birthday party, concert or business meeting, the templates provide customizable layouts that allow you to customize fonts, colors and more to make your flyer stand out.

Plus, since they are stored in the cloud on Google Drive, you can access them from any device at any time!
Google Flyers
Google Flyers is a free online flyer maker that allows you to create professional-looking flyers quickly and easily. With Google Flyers, you can customize your flyer with images, logos, text, colors and more without needing any design skills. You can also share the finished product with others directly from the site or download it in PDF format for printing.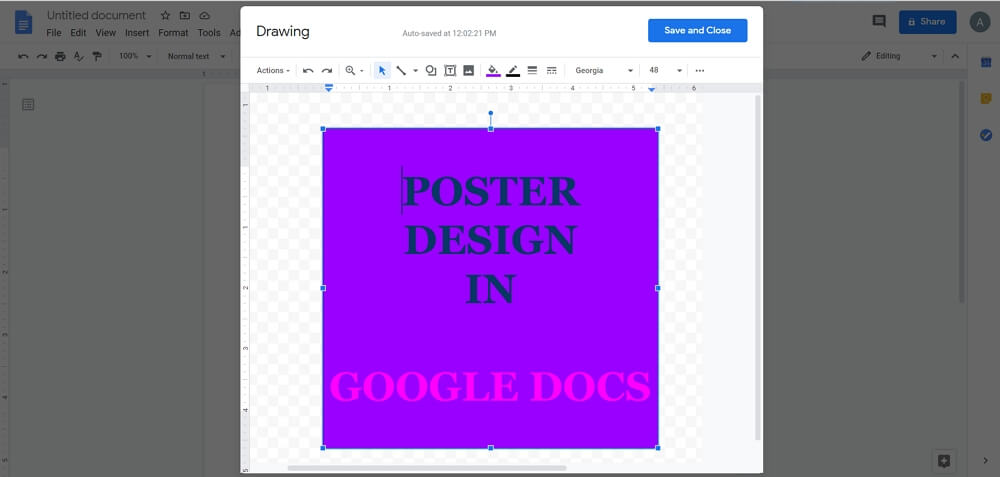 Credit: www.edrawmax.com
Is There a Flyer Template on Google Docs?
Yes, Google Docs does offer flyer templates. These can be found in the "Templates" section of the site and are fully customizable to fit your needs. The template options include flyers for events, business promotions, real estate listings, and more.

They come with helpful features such as pre-filled text boxes and drag-and-drop images that make it easy to create a professional looking flyer quickly and easily. With Google Docs' intuitive interface, you can customize any template to reflect your unique style and brand identity.
Does Google Have a Flyer Maker?
Yes, Google does have a flyer maker. It is called Google Docs and it allows you to create flyers using templates or from scratch. With this tool, you can customize your flyers with text, images, backgrounds, tables and more.

Additionally, there are many resources available online for creating great looking flyers with Google Docs including tutorials and step-by-step instructions on how to make the perfect flyer quickly and easily.
How Can I Make a Free Flyer for an Event?
Making a free flyer for an event is easier than ever with the help of online resources. There are many websites such as Canva, Adobe Spark, and Fotor that offer free design templates and tools to customize your event's flyer. With these sites, you can easily upload your own images or choose from their library of stock photos to create a unique look.

You can also add text and shapes to give it more impact, as well as adjust colors and fonts to match your event's theme. Once you're done editing your flyer, simply download it in PDF or JPG format for printing or sharing online.
How to Make a Flyer on Google Slides?
Creating a flyer using Google Slides is an easy and effective way to spread information quickly and efficiently. To get started, open the Google Slides interface in your web browser. From there, you can create a new slide deck with a pre-made template or start from scratch by selecting "Blank".

Once the document is created, begin adding text boxes to your slides to create the content of your flyer. Ensure that all key points are included on one page so that viewers can scan through it quickly. When you finish writing out the content of your flyers, add images, shapes and other graphic elements to give it some flair.

Finally, adjust the font size and style as needed before exporting it as an image file or PDF for printing or sharing online!
How to Create a Flyer on Google Docs? Free Flyer In Google Docs
Conclusion
Creating an event flyer with Google Docs is a simple way to quickly create and share event information. It can be used for any type of occasion, from parties to conferences. Additionally, it's easy to customize the template to fit your specific needs.

With its versatility and convenience, creating an event flyer using Google Docs is a great option for anyone looking for a quick and efficient way to promote their upcoming events.