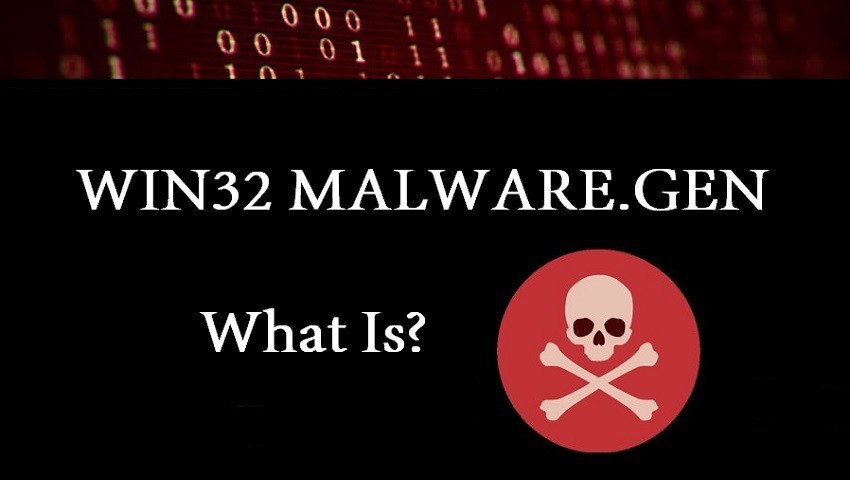 What Is Win32 Malware.Gen?
Win32: Malware-gen is a computer virus written in Assembly Language that is generically designed to detect a Trojan Horse virus on a Windows computer. It has the capacity to rebuild itself.
Its other names are Trojan and Simile but because of its rebuilding ability, it is also called Methamorphic computer virus. 90% of this virus' codes are accounted to this process.
Win32 Malware Gen – More Details!
It is designed to detect potentially unwanted programs, genetically, from the computer. These unwanted programs can be adwares that install toolbars on our computer.
They can spread through unsolicited emails, malicious websites and files shared in a network. They can do more harm as it will change the system settings and PC registry, eventually, the system will deteriorate in its performance.
When there is an alert from your anti-virus program that says it detected the Win32 malware gen, it means there is a malicious 32-bit file on your PC.
Typical Behavior of Win32:Malware gen
Win32:Malware gen behavior can be one or all of these:
1) It downloads or installs other malware.
2) It uses your computer for click fraud.
3) It records the sites you visit and your keystrokes.
4) Your PC can be remotely accessed by hacker/s.
5) Malicious hacker can receive your information about a PC like usernames and browsing history.
6) Advertising banners just come out without your consent. They can be nuisance.
7) Web page texts are turned into hyperlinks.
8) Recommendations of updates that are fake or other software just pop-up from the browser.
How to Remove Win32 Malware.Gen from PC
1) Use Malwarebytes for removing Trojan/Win32.A Generic Virus.
2) Use HitmanPro for scanning for Malware and other unwanted programs.
3) Use Emsisoft Emergency Kit for double-checking for malicious programs.
4) Your browser must be reset to its default settings.
Related Articles: