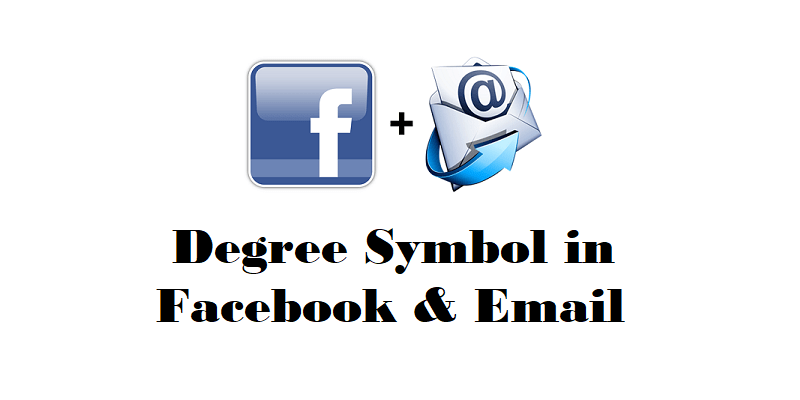 How to Do a Degree Symbol in Facebook and Emails
The symbol "°" of Degree is commonly easy to insert in MS Word application. Just by clicking the INSERT menu then the SYMBOL icon, you can insert it at once. However, for emails and Facebook use, you may wonder how you can make the degree symbol appear and use.
Degree Symbol in Facebook and Emails
Here's how:
If you want to post on a wall of yours or of a friend, or you are composing an email or replying to one, place cursor where you want the degree symbol placed.
Press the Num Lock key on your keyboard. It is on the top right portion. Now, the indicator light is on.
Use the mathematical or number pad on the right-hand side of your keyboard. Now, while pressing the ALT key, press the numbers 0, 1, 7, 6 in succession from the said number pad.
Repeat the process for how many degree symbols you would like to appear and use. You may try practicing for quite a few times so you can remember the combination.
Another method to use is by using the Character Map provided in almost all computers and gadgets. To do so, click the Start menu, select All Programs, Accessories, then System Tools. Choose Character Map and select the symbol you want to use. Copy the symbol and paste on the desired cursor location. All symbols are available in the Character Map.
This procedure also works for email writing. Remember, for all symbols or characters not present in the physical keyboard, there are treasures in the Character Map. Itis the key!
DON'T MISS