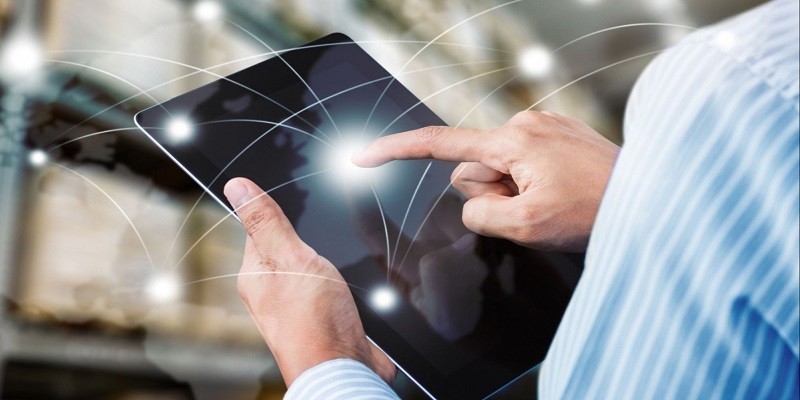 How To Digitally Improve Your Imports And Exports Business?
Import and export businesses have several facets in operations, from navigating complex regulations to finding new customers in a crowded market. But in today's digital age, there are more opportunities than ever to promote your business and scale your reach.
Expanding your imports and exports business can be a daunting practice, but in a competitive economy, it is vital to stay proactive. With the increasing importance of digital transformation, there are now more opportunities than ever to grow your enterprise through online channels.
Digital promotion is a powerful tool that can help entrepreneurs connect with potential resources to help them grow favorably. In this blog, let's take a look at practical tips about how to digitally promote your trading business so that you can take your operations to the next level.
Leverage online directories: Are you familiar with Google and other search engines' local marketing provisions? Well, import and export businesses are all about reach, which is why having a grasp on the local market can help you a lot. One of the most effective ways to increase visibility and generate leads is to list your business on online directories. These directories allow potential customers to find your business easily and provide a platform to showcase your products and services. You can sign up for Google My Business to ensure that your business is locally optimized.
Invest in SEO: Search Engine Optimization (SEO) is the approach to optimizing your business website. This helps you rank higher in SERPs for your ideal customers to find your business easily. This can be a powerful tool for import/export businesses to increase their visibility and attract new customers. To improve your website's SEO, focus on using relevant keywords, optimizing your website content, building quality backlinks, and making sure your website is mobile-friendly.
Utilize email marketing: Sending your prospective clients and suppliers email proposals can be an effective way to reach them and promote your products. Building an email list can take time, but it's a worthwhile investment that can pay off in the long run. Use compelling subject lines, create personalized content, and measure the success of your email campaigns with analytics tools to continually improve your strategy.
Connect with the best customs experts: Navigating customs regulations can be a challenge for import/export businesses, but working with reputable customs experts can make it easier. Online directories can help you connect with agencies that can help you with paperwork and documentation, You can also be assured to receive Customs Broker insights for guidance on regulations and smoother customs clearances.
Leverage online marketplaces: Online marketplaces can be a very lucrative tool for import and export businesses to expand their reach and find new customers. By listing your products on these marketplaces, you can tap into a large audience of shoppers who are already looking for products like yours. However, it's important to carefully consider the fees and regulations associated with each marketplace before listing your products. Make sure that you read the terms of engagement very carefully. If you have the resources, it is a great idea to start your own online marketplace through Facebook, Instagram, Google, or your website.
Connect with international suppliers: Finding new suppliers virtually can help your business explore better rates and new products to expand your offerings. Online platforms meant for trade listings allow businesses to search for suppliers from around the world and communicate with them directly. This can be a great way to find new products, negotiate pricing, and build relationships with international partners.
Attend webinars to learn the latest trade regulations: Trade regulations and policies can be complex and constantly changing, which can make it difficult for import/export businesses to stay compliant. Attending webinars hosted by industry experts can help businesses stay up-to-date on the latest regulations and policies and learn best practices for compliance.
Attend virtual trade shows and conferences: Networking events like the aforementioned are a great way to network with potential customers and industry experts from around the world. With the rise of virtual events, attending these shows has never been easier or more affordable. Take advantage of this opportunity to showcase your products, learn about new trends, and make valuable connections.
Final Word:
Digital promotion is a critical component of success for import/export businesses in today's market. Following all these tips may take a while to establish, but they are all worth the hard work. We hope that our help will help many businesses can expand their reach, find new customers, and thrive in a competitive market.