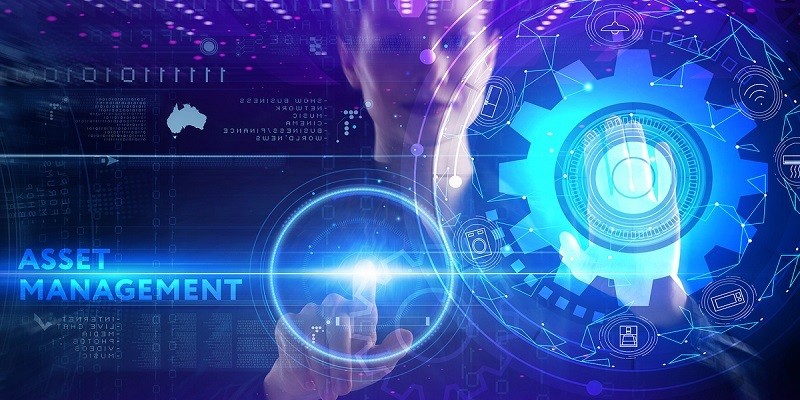 Digital Asset Management (DAM) – A Bridge to Digital Transformation
Digital transformation is the process of integration of technology with your daily business activity. Digital transformation helps organizations to work, think, and deliver work in a way that benefits the organization and customer. DAM Solution has built a bridge between the traditional working organization and digital transformation.
DAM is a change agent that brings a change in traditional organizations and pushes them to be digitally transformed. Digital transformation for any organization is necessary, as recent timings have made everyone go after digitalization. Digital transformation will solve the problems of digital business. Digital Asset Management is a key player in digital transformation.
What is the Role of DAM?
DAM- digital asset management system is a central platform, holder of all digital assets. Digital assets include; audios, videos, images, logos, and audio files. DAM provides clear direction to digital assets. The asset usage is enhanced through DAM. DAM gives more control to marketers for using digital assets. Different campaigns could be more promoted with asset usage through DAM.
In digital transformation, DAM makes it possible to use digital assets to more extent to improve time to market. Not only do marketers get the benefit of digital transformation through DAM but many other departments; which rely on digital assets, get benefit from Digital Transformation. The smooth workflow of the working process is one of the added advantages of digital transformation.
Thus DAM is the solution for all tedious tasks of storing digital assets at a different location and makes you rid of worrying about them getting lost or being misplaced or being misused. The central platform has all information in it with maximum security. Importance of Digital Transformation:
You have more data-based insight when you go for digital transformation. As earlier stated DAM is a central platform that securely saves Digital assets on a central platform. Insight about those stored assets is enhanced even more with digital transformation. For a better customer experience, precise insights into digital assets are very helpful.
The other hidden benefit of digital transformation other than an insight of data is the collaboration of inter-department within the organization. When you decide to transform your organization, it is going to affect all the departments. But digital transformation through DAM makes the easy collaboration of inter-department so that they can work in a smooth working environment.
The third and most important benefit of digital transformation is a better customer experience. Customers are as impatient as infants, so they want a quicker solution to their modern problems. No customer is going to stand in queue for their digital problem and seek a solution that helps them in real-time. Digital Transformation helps customers in getting reliable, quicker, genuine, and better solutions for their problems.
Thus digital transformation has many folded benefits and the other most important benefit is that the business process works on its optimal stage after transformation. For better customer experience, for having insights in digital assets, and for collaboration of inter-department digital transformation is important.
Features of Digital asset management that helps in transformation
1. Centralize platform: DAM is the central platform for storing, managing and distributing digital assets. As it is the central platform, organizing digital assets becomes much easier with it. As and when needed, assets could be found easily on a central platform.
2. Distribution and control access: For marketers and other departments, DAM distributes content to all departments flawlessly without creating any interruption. DAM has a key feature that lets you give specific access to specific digital assets. Control access is very important for confidential assets. Through DAM you can always know where your assets are stored, who used them, and when they are going to need an update.
3. Automation and Analytics: DAM can automatically save the file in its particular location with the automated generated file name. This automation saves you from doing manual work. You also save energy and efforts, with the automated DAM feature.
The analytics of DAM gives insights into the usage of digital assets. The analytics provides information about – when the asset was last used, for which purpose it was used, which assets are not so useful (could be removed), and which assets are being overused.
These main features of Digital Asset management help in digital transformation for any organization/business.
4. The digital transformation adds value to your business
In a recent technological world, companies that have invested a fortune in making their organization digitally transformed have witnessed more opportunities for themselves. Those who are still stuck in the traditional working methods are left behind from those emerging opportunities.
When every business is walking side by side with digital transformation, you should not wait sideways for opportunities to knock on your door.
Overall organizational benefit: When digital transformation takes place it helps the overall organization. Working efficiency, faster time to market, improved workflow, and creates a positive working environment.
How DAM is a bridge to reach through digital transformation?
DAM helps in the digital transformation process through its multi-features that help the organization in getting new opportunities.
1. DAM helps is rebranding:
Wherever you go for a transitional period of change, you are going to require re-branding for your existing brand. Through DAM re-branding your brand does not take a lot of money, time, or energy. If DAM software is not used for the rebranding process then you might have to start from scratch for information related to branding. But in DAM every micro-information is stored so it will provide you information.
2. Aligning marketing team:
Every department is going to need relevant content for a smooth working process, but no department's requirements are as high as marketing people. Sales and marketing people need updated information regularly. DAM makes it possible for them to have relevant materials in their hands whenever needed. For better customer satisfaction, a marketer needs relevant information with them.
DAM is the source carrier of the content life cycle. From storage, management, distribution, development, finding missing content, and reusing digital assets- DAM plays an important role. So technically, DAM makes its users have access to information from anywhere. Sharing of data with ease is possible with DAM. For having an effective and successful future of business, DAM is must needed.
What collaboration of DAM and Digital Transformation brings?
1. Innovation to business:
Continuous improvement in a business is necessary for better growth. But the innovative approach is even more appreciated as it will keep you one step ahead of the competition. When you have digitally transformed through DAM, you have access and benefits of DAM- with help of it you can bring an innovative solution to your business problems. You can bring innovation to new tools and use them in a way, no one has ever thought of using them.
2. Improves skills and knowledge:
A transformation in the organization will also lead to transformation in its employees. Employees of the organization will get a new set of skills and knowledge. They will learn new programs, will get an idea of new artificial intelligence, and will explore data more efficiently. This skill set of trained employees will help them perform better and eventually it is going to benefit the organization. If an employee performs better, an organization performs even better in long run.
3. Will bring digital culture:
When your distributors are habituated with digital culture and you are still running on your traditional approach of doing business, then you are going to lose those distributors. You need to cope up with the surrounding environment to lead in the competition. Through DAM and digital transformation, it becomes easy to get habituated with digital culture. This digital culture breaks the traditional working methods and benefits all.
4. Helps in merger and acquisition:
When companies decide to go for the option of merger- acquisition, they might feel some challenges. The challenges include; re-branding, usage of assets, and collaboration. In a merger, if one company has transformed itself into digitalization and if one is going through a traditional method then it will create chaos.
To avoid that chaos, DAM with digital transformation is needed. If both of the companies are following the same pattern, merger becomes quite easy – Thanks to DAM.
Wrapping Up:
For better customer experience, to optimize resources, and for having a better insight into data, digital transformation is required. Digital Asset Management has key features of storing data on the central platform, sharing information in no time, helping in aligning the marketing team, and helps in rebranding the brand. DAM is a bridge, and with the help of it, digital transformation will bring many benefits to the business.
The main benefits of digital transformation with DAM are; Ease the complex process of merger-acquisitions, brings innovation to business, helps in improving skills of employees, brings digital culture. Many various ways can bring digital transformation, but DAM stands itself out.
DAM is unique as it brings automated workflow, makes a distribution to concerned parties, and can give specific access to specific users for specific requirements. DAM has many benefits and those benefits make it stand out from all.
Read More