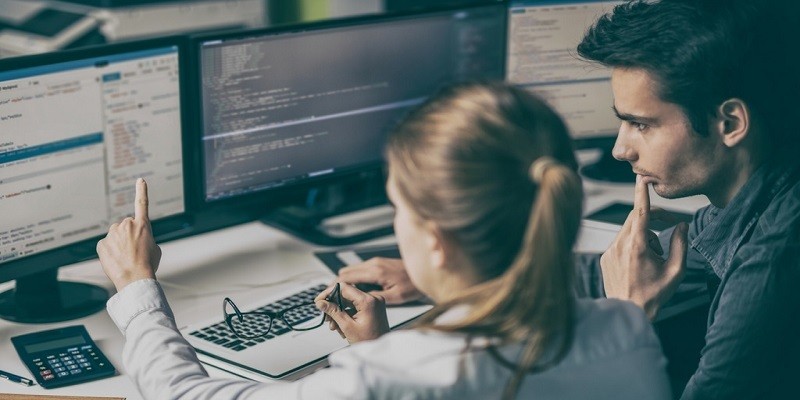 Best Technologies To Choose For Education Software Development
Thanks to the internet, things have recently improved. All you need now is a device and an internet connection to have access to massive amounts of information and develop the skills you choose.
The best thing is that there is no limit to the level of competence. You can learn anything as simple as "creating crafts" or as complex as "writing software." There's something out there for everyone such as e-learning systems.
When it comes to having too many options, software developers are at the top of the list. With so many tools and frameworks to select from, a novice developer may become overwhelmed, leaving them wondering which are the finest education software development frameworks and tools available.
It is especially crucial for newcomers to the industry who are proficient in theoretical elements of programming to grasp fundamental tools and frameworks that can assist you in writing production-ready code.
To assist you in making the best option, further, is a list compiled of the top ten software development tools and frameworks for 2020. If you want to pursue a career in software development, these tools can help you get started and remain on track.
What Is the Importance of Software Development?
A software development tool is a computer program that programmers use to produce or build additional software. They enable programmers to design dependable software depending on the aims or goals of a customer.
A framework, on the other hand, is comparable to a blueprint in that it contains pre-built components that enable the quick and easy construction of production-ready applications.
Every software professional, at some time in their career, makes use of the capabilities of these tools and frameworks to be more productive.
These tools are vital in the education software development business, and specialists utilize them to accomplish projects in teams. Here's a look at some of the best software tools and frameworks on the market. The luxmedtech, you can get additional info on how to develop antivirus software. Let's face it…
Educational Software
Academic software enables educators to control the learning process and assess students' progress. Most educational institutions are already working to improve the learning experience. Oxford Brookes University, for example, employs almost 200 different types of academic software.
The University of Cambridge additionally provides its students with several types of software as well as the possibility of help.
Software for Business Training
Companies utilize business training software to handle staff training and education. It promotes development and boosts employees' professional competency.
Furthermore, business training software provides capabilities for controlling and evaluating the effectiveness of training. Companies like Amazon and Schneider Electric have already included business training software in their growth strategies.
Software for Self-Education
Currently, there is an approach to encountering a new hybrid style of education that mixes offline and online resources and methodologies. Students can handle their learning processes autonomously with self-education software, while teachers can help students learn.
Self-education software provides users with a wide range of learning options, ranging from language learning applications to educational systems for school administration.
Conclusion
Learning new abilities is the most prudent move someone can make since you never know when trends may shift. The resources listed above will assist you in learning and mastering your chosen talents at any time and from any location.
You may study the most difficult skills from the greatest instructor of education software development from the comfort of your own home, using your computer. The advantage of online learning is that you can organize your study schedule and it is inexpensive.
Read More