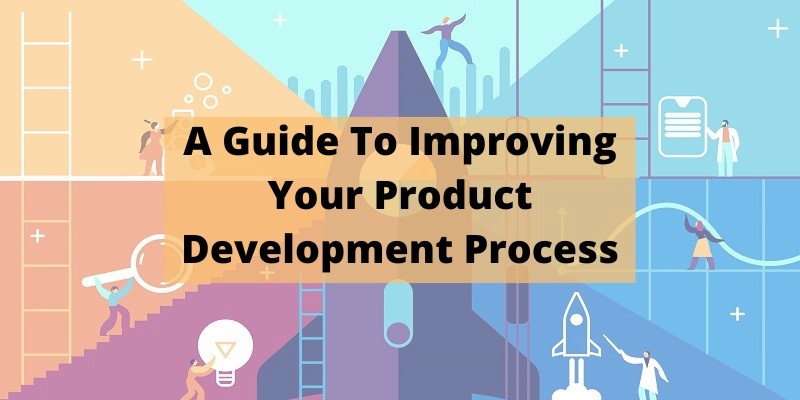 A Guide to Improving your Product Development Process
Each day brands are pulling all their strings to fine-tune and develop new solutions for the evolving customer needs. The success of a new or redefined product is largely dependent on the product development process. This is undoubtedly a critical area that deserves utmost attention because it heavily decides the future trajectory of your company.
If your product development process is poor, don't be surprised when you become irrelevant and uncompetitive in your niche. Fortunately, this article gives you essential tips on improving your product development process.
Involve Customers
Most companies are tempted to ignore customers and proceed with product development without customer contribution. This is not a good practice and can easily hit a snag. After all, you are designing the product for the customer. Therefore, customer preference is necessary. There are many ways you can gather customer information to aid your product development.
You should collect customer views early while the development process is still flexible. The good thing about involving customers is that they give you invaluable feedback and let you indirectly familiarize your product to potential customers.
Involve Relevant Departments
The product development process is a collective process featuring inputs from several departments. Pick suitable representatives from the involved departments for your product development team. Make sure everyone understands their role in the product development process to ensure proper inputs from these departments.
Furthermore, leverage proper tools to harmonize and synchronize all your process data. You could use a product lifecycle management tool like Teamcenter that automates and optimizes your organization's collaboration. The aggregated data produced throughout the lifecycle from multiple data sources will help you make the product better and make better decisions.
Provide Good Project Governance
The product development process is not an event but a series of processes. Before product development reaches the finish line, several things must be put in order to avert unnecessary incoherence. All the relevant steps and stages need direction, which is possible with proper leadership/governance.
First, make the product goals clear, agree on the right strategies, and then install the right product managers to lead the respective teams through critical decisions.
Choose the Right Process
The product development process can make or break your product. Before choosing the right process, you ought to ask yourself whether you are doing product improvement or product development. You need to create the respective process for each product if you are doing both. Perhaps identifying the right market can save you a lot because it helps you narrow to the relevant steps.
Identify potential challenges, appropriate approaches, and the timeframe to release your product. This will help you choose your product's right process and probably translate to a competitive product.
Create Workflows
Workflows are underrated but contribute immensely to fine-tuning your product development process. A workflow describes the procedures used by a brand/company to arrive at the output. A good workflow resembles good customer service. It captures those vital company processes such as planning, reviewing, and product deployment. Your workflow should be clear and explicit.
The beauty of a workflow is that it allows you to pinpoint mistakes and reveal important insights about your product development process. When your workflow is transparent, it becomes much easier to identify and correct anomalies.
Bottom Line
Product development is important for any company that wants to remain relevant today and beyond. It is the only way to adjust and meet the ever-changing customer demands. However, the tips illustrated here should simplify your product development process like never before.
Read More