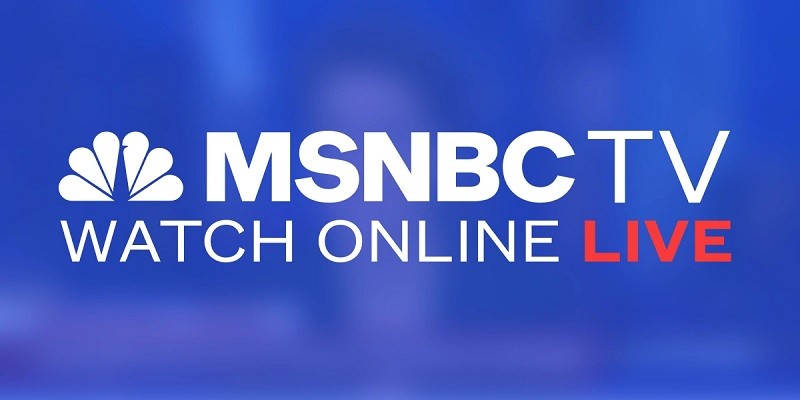 How To Watch Msnbc Live On The Internet?
To watch MSNBC live on the internet, you first need to go to the website msnbc.com and find the "Live TV" link in the top navigation bar. Then select your cable provider from a drop-down menu or choose "Other Ways To Watch" if you don't have cable. Follow the instructions on screen to sign into your account (if required).

Once logged in, click "Play Live" and you'll be able to watch MSNBC live streaming online for free. If you don't already have an account with a cable provider, there are other ways to access MSNBC's content like Sling TV or Hulu Live TV which require subscription fees but offer more flexibility in terms of channel packages and pricing options.
Go to the MSNBC website: Visit the official MSNBC website at wwwmsnbc.com in any web browser on your computer or device
Click "Live TV": At the top of the page, you'll see a tab labeled "Live TV"- click it to open up an interactive player that will let you watch live news and current events from MSNBC whenever they are available
Choose Your Provider: To access content, you must select and sign into your cable provider account if prompted by clicking "Sign In With Your Provider". This is how NBC verifies that you have a paid subscription with them before allowing access to their content online or through apps on smart TVs and mobile devices; simply select your service provider from the list provided and log in using your credentials associated with that account (e-mail address/password)
Watch Live Content: Once logged in, all of MSNBC's live programming will be accessible directly within the player window – just start scrolling down until something catches your eye! You can also check out featured clips as well as clips related to whatever stories are currently trending across social media platforms such as Twitter and Facebook, making it easy for viewers like yourself to stay informed about what's going on around them without relying solely on traditional news sources like newspapers or radio broadcasts
Watch Rachel Maddow Highlights: March 13
How Can I Watch Msnbc Without a Provider?
If you are looking for ways to watch MSNBC without a provider, there are several streaming services that offer access to the channel. Hulu Live TV and Sling both provide packages with MSNBC included, as does YouTubeTV and FuboTV. Additionally, many of the major providers—such as AT&T TV Now or DirecTV Now—also feature plans with MSNBC.

Finally, if you're looking for less expensive options, Philo offers an affordable package that includes MSNBC. With any of these services, you can stream live content on your laptop or mobile device while also taking advantage of additional features like cloud DVR storage or multiple user profiles.
Does Msnbc Have a Live Streaming App?
Yes, MSNBC does have a live streaming app. The app is available for both Apple and Android devices and allows viewers to watch MSNBC's full lineup of news programming from anywhere. Additionally, the app provides access to live breaking news updates as well as on-demand clips from popular shows such as Morning Joe, Hardball with Chris Matthews, All In with Chris Hayes, Deadline: White House and more.

Users can also customize their experience by selecting channels to follow or topics that interest them most.
Is Msnbc Free on Peacock?
Yes, MSNBC is free on Peacock! The streaming service offers a wide range of news and entertainment content to viewers for no charge, including the popular cable network. With Peacock's Free tier, users will have access to many of the same shows that are offered on the regular MSNBC channel.

This includes live programming such as Morning Joe and Andrea Mitchell Reports plus thousands of hours of full episodes from classic series like Rachel Maddow Show and All In with Chris Hayes. Plus, you can also get all-day breaking coverage from NBC News Now and watch exclusive interviews with top political figures.
How Much Does It Cost to Stream Msnbc?
The cost of streaming MSNBC varies depending on the provider and plan chosen. Many cable providers offer an a la carte option for streaming MSNBC, which can range from $4 to $7 per month. Additionally, if you already have a cable subscription with access to MSNBC, many of those packages include the ability to stream live coverage through their website or app for no extra charge.

Other streaming services like Hulu Live TV or YouTube TV offer plans that start at around $50/month and give users access to hundreds of live channels including MSNBC.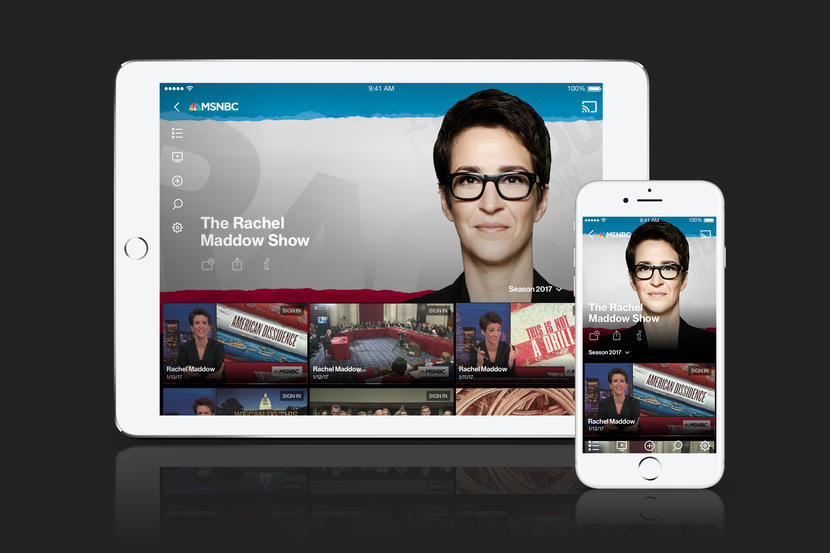 Credit: www.msnbc.com
Where to Watch Msnbc Live Stream Free?
If you're looking for a free way to watch MSNBC live stream, there are several options available. You can use a streaming service such as Hulu or YouTube TV and access the channel through their plans. Additionally, many cable providers offer access to MSNBC's live stream on their websites or apps for those who have a subscription.

Finally, NBC News Now is another great option that provides up-to-date news coverage and livestreaming at no cost.
Can I Watch Msnbc Live on Peacock?
Yes, you can watch MSNBC live on Peacock! All you have to do is sign up for the premium plan which provides access to stream thousands of hours of content including NBC News Now and MSNBC programs. You'll also receive access to live coverage of major breaking news events, as well as other popular shows like Morning Joe and The Rachel Maddow Show.

With Peacock's easy-to-use interface, you can easily enjoy your favorite MSNBC programming without any hassle!
Msnbc Live Stream Free App
The MSNBC Live Stream Free App provides users with free access to the latest news, politics and opinion from NBC's award-winning network. This app allows you to watch live video coverage of major events as they happen, including breaking news that affects your daily life. The app is available for free on both iOS and Android devices, making it easy for viewers to stay up-to-date on the world around them no matter where they are.
Conclusion
Overall, watching MSNBC live on the internet is a great way to stay up to date on news events. With so many streaming services available and different websites offering access to their content, there are plenty of options for viewers who want to watch MSNBC live online. Whether you choose to stream through an app or website, you can quickly get your fill of current events without having to wait until the next day's broadcast.

With just a few clicks, viewers can be sure they are always in-the-know with what's happening around the world!