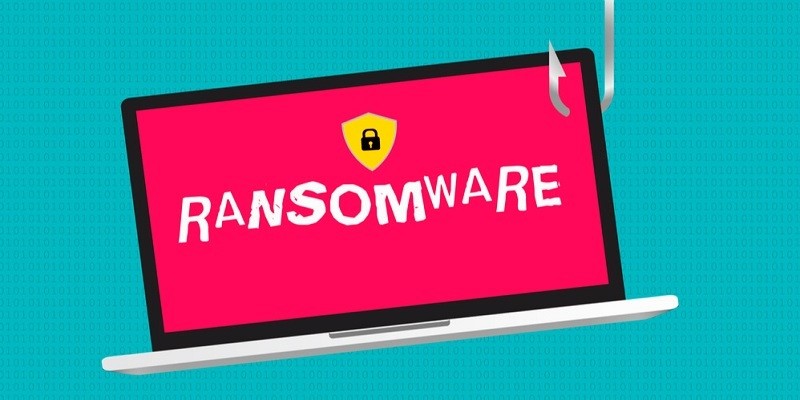 How to Recover Files After a Ransomware Attack
The ransomware virus is a new and sophisticated type of computer virus that spreads mostly through email, software Trojans, and webpages. The bug is dreadful and exceedingly dangerous. It infects, deletes, and encrypts data via various encryption algorithms.
The ransomware spreads through three key channels: vulnerability, email, and advertising. When your computer or any other storage device is infected with a ransomware virus, such as the notorious Locky, CryptoLocker, Zcrypt, CryptWall, TorrentLocker, and others, you can't access the affected files/system until you pay the ransom.
We recommend that you don't pay the ransom. Furthermore, even if you pay, your data may not be as intact as before, and you may encounter a greater data risk. As a result, after the infection, you can attempt several ransomware data recovery approaches to swiftly recover encrypted files.
In the next sections, we will show some practical data recovery methods. Continue reading to learn how to develop a ransomware backup strategy, as well as five ways for recovering ransomware-encrypted files.
How Does Ransomware Work?
Ransomware attacks use malware to encrypt your systems and data in order to demand a ransom for decrypting the data.
In a ransomware attack, attackers hold your systems and data hostage. They often demand payment in cryptocurrencies since it's anonymous and less traceable. The ransoms demanded might be small or large sums of money.
A ransomware attack can result in a catastrophic data breach and undermine business continuity if you do not have data security/protection policies in place.
How To Detect Ransomware
Ransomware attacks are difficult to detect/identify in time to avoid damage. Cybercriminals utilize devious social engineering tactics to install the bug and military-grade encryption programs to scramble critical data.
Once a system or other endpoint is compromised, ransomware may spread throughout the network and execute quickly, making timely response practically difficult.
Often, the infected organization is only made aware of the attack after the ransomware has encrypted its systems and announced its presence to the organization.
The following are some indications of a ransomware attack:
Anomaly in the file system, such as hundreds of unsuccessful file edits (due to the bug attempting to access those files).
CPU and disk activity increase for no obvious cause (due to the malware searching for, encrypting, and deleting data files).
Inability to access specific files (caused by the ransomware encrypting, deleting, renaming, or relocating files).
Suspicious network communications (generated by ransomware interacting with the attackers' command and control server).
How To Restore Encrypted Files
Ransomware encrypting your files is catastrophic. It has the potential to cause irreparable data loss and computer damage. If you are infected with ransomware, you can attempt the alternative solutions below to recover from ransomware.
Ransomware Decryption Tools
There may be decryption solutions accessible depending on the sort of ransomware you've been infected with. These tools use algorithms developed by security specialists to decrypt the ransomware encryption that has been imposed on your files and systems.
Decryption tools may be obtained from a variety of internet sources. However, before downloading any tool, ensure that the source is trusted as there are several fakes available.
Restore From Backup
The quickest approach to recovering from ransomware is to restore your systems from backups. For this approach to work, there must be a recent version of your apps and data that don't contain the ransomware you're currently infected with. 
Before proceeding to restore, ensure that the ransomware has been removed. Typically, this is executed by resetting the systems to factory defaults.
Windows System Restore
If you use Windows, you may be able to restore your data using the Windows System Restore utility. This application saves point-in-time backups of your Windows devices, which you may restore if necessary.
To access this utility, navigate to the Control Panel and then System and Security. Then, select Backup and Restore. When you choose "Restore files from backup," you will be redirected to a wizard that will guide you through the process.
Windows File Versions
In addition to System Restore, Windows allows you to restore specific file versions. This feature might be useful when dealing with encrypted data. However, your target file must have been included in a previous restoration point, Windows Backup, or File History.
To restore previous file versions, follow these steps:
Right-click the file you wish to restore and select Properties.
Navigate to the "Previous Versions" tab.
Choose the version you wish to restore from the list of restore points.
Verify the version by clicking "View" from the options.
Once the version is verified, you may either make a copy of the file (using Copy) in the same directory as your encrypted file or overwrite the encrypted file (using Restore).
Data Recovery Software
You can use data recovery software if you are not attempting to recover a Windows device or if you just wish to deploy a third-party solution. The software can be useful if you don't have any backups or recovery points to restore from. 
Data recovery software can be used to:
Extract damaged/corrupt/deleted data from storage devices
De-format drives or repair hard drive partitions.
These solutions work for both system-created and user-stored data and can recover files from most storage devices, including hard disks, flash drives, external storage, tape drives, etc.
The software can also assist you in recovering corrupted or accidentally deleted data. Some popular solutions are Stellar Recovery, Disk Drill, and Prosoft Data Rescue.
Conclusion
Ransomware may infect both individuals and businesses. To minimize losses, you should act quickly, employ appropriate techniques or get to the nearest computer repair shop to recover files.
You can use any of the procedures listed above to recover ransomware-encrypted files. However, many users do not enable the file or system backup option on their PCs. So to restore files, you must utilize data recovery software.
Bio: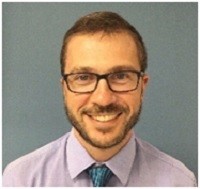 Vitalii Nedzelenko is the marketing manager of Good Zone Service & Repairs. He is passionate about technologies, gadgets and digital marketing.