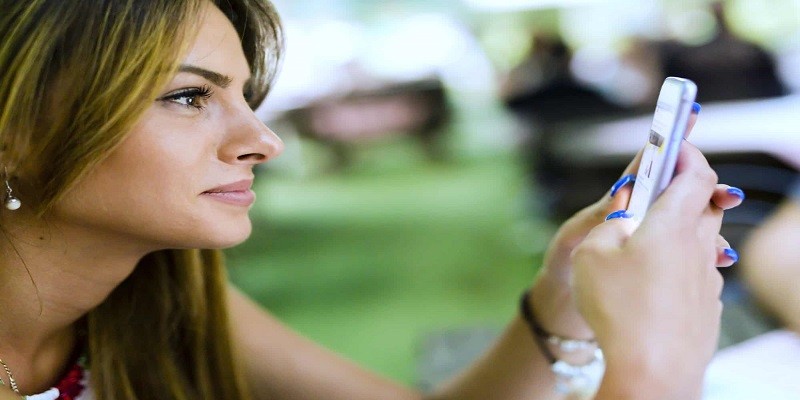 How To Read My Phone Text Messages Online?
The process of reading text messages online depends on the type of phone you have and the service provider that you use. If your phone is compatible with an online messaging app, such as WhatsApp or Skype, then it can be used to read your messages from those apps. For example, if you are using WhatsApp, all you need to do is log in to the app via a web browser on your computer or tablet and view them there.

If you don't have an online messaging app installed on your phone, then most major service providers will allow users to access their text messages through their website by logging into their account. Once logged in, go to 'My Account' section and select 'Messages'. This will provide access to all received texts as well as any sent texts which were not delivered successfully due to lack of network coverage etc.

Depending on the carrier that your mobile plan uses, some may also offer an SMS backup system so users can save copies of their sms conversations onto another device like a laptop or desktop computer for future reference and retrieval.
How To Read Text Messages Remotely On your Other Phone?
Step 1: Download and install an SMS tracking app on your phone. Make sure to select an app that is compatible with your device's operating system.
Step 2: Open the SMS tracking app and sign up for a free account. You will be asked to provide basic information such as name, email address, and password.
Step 3: Once you have created your account, you can access it from any web browser or mobile device. Log in to view all of your text messages, including incoming and outgoing ones.
Step 4: To keep track of new messages as they come in, enable notifications so that you are alerted whenever a new message arrives on your phone. This way, you don't have to constantly check for updates manually.
Check Text Messages Online Without Phone
Checking text messages online without a phone is possible if you have the right service provider. With certain providers, such as Verizon and AT&T, customers can access their texts via their account on the company's website or app. This makes it easy to check text messages remotely from any device with an internet connection, even if your cell phone isn't nearby.

Additionally, there are third-party services that allow users to check their text messages online without having to use their carrier's website or app.
Lost My Phone Can I Check Text Messages
If you have lost your phone, there is still a way to check your text messages. You can log into an online account associated with your phone number and view any recent messages sent or received. Additionally, you may be able to access saved backups of past conversations from the cloud or on another device synced with your phone's data.
Android Messages
Android Messages is an app developed by Google that allows users to send and receive SMS, MMS, and RCS messages on their Android phones. It also supports group messaging, emoji support, audio/video attachments and more. With its simple but powerful features, Android Messages makes it easy for individuals to stay in touch with friends and family no matter where they are.
Messages App
The Messages app is a great way to keep in touch with family and friends. It's available on both iOS and Android devices, so no matter what type of phone you have you can use the app to send messages, photos, videos, voice memos, locations and more! With end-to-end encryption for all communications sent through the app, your private conversations stay safe and secure.

Plus it lets you start group chats or even set up custom chat rooms for larger groups.
How to Check Text Messages Online Free?
Checking text messages online for free is possible with some mobile networks and applications. Many major cell phone providers allow users to view their text messages for up to a certain number of days after they have been sent or received. Additionally, many communication apps such as WhatsApp and Viber enable users to access their messages on any device with an internet connection, making it easy to stay in touch while on the go.
Credit: www.techwalla.com
Is There a Way to View Your Text Messages Online?
Yes, there are several ways to view your text messages online. If you have an Android device, you can use Google's Messages app to sync all of your text messages across devices and access them from any web browser. iOS users can set up iCloud to sync their text messages between iPhone, iPad, and Mac devices.

Additionally, third-party services like MySMS allow you to view your texts from any device with an internet connection. These services also provide features such as archiving or backing up your conversations for easy retrieval later on.
How Can I Check My Messages from Another Phone?
If you want to check your messages from another phone, the best way is to log into a service like Google Voice. With this service, you can set up a virtual number that forwards incoming calls and texts to any device you own. Once you have set up your account, all text messages sent to your Google Voice number will be accessible on any smartphone or computer with an internet connection.

Additionally, most carriers offer their own messaging app that allows users to access their texts from any other device as long as they are logged in with the same credentials.
Can I Check My Text Messages Online Without Iphone?
Unfortunately, it is not possible to check your text messages online without an iPhone. This is because iPhones use a proprietary messaging system called iMessage which requires iOS devices to send and receive text messages. While there are some third-party services that allow you to view your texts online, they generally require the use of an iPhone or at least access to its data in order for them to work properly.

Additionally, even if you find a service that allows you to view your texts without an iPhone, they may be limited in their capabilities and may not have certain features such as full message threading or read receipts available.
How Do I Access My Text Messages on Gmail?
You can access your text messages on Gmail by downloading a third-party app that supports the SMS to email service. This allows you to forward any incoming texts directly to your Gmail account, where they will appear in the inbox as emails. You can also use this same method to back up existing conversations from your phone, allowing you to easily search through them and respond without having to switch devices.

Additionally, if you have an Android device, you can use Google's Messages for Web feature which lets you view and send text messages from within Gmail itself.
Conclusion
Reading your phone text messages online is a great way to stay up-to-date with all of your communications. It can be done in an efficient, secure, and timely manner using the right tools. With this guide and some extra research, you can learn how to read your phone text messages online quickly and easily.

Whether for personal or professional reasons, reading text messages on any device has become easier than ever before – no matter where you are!