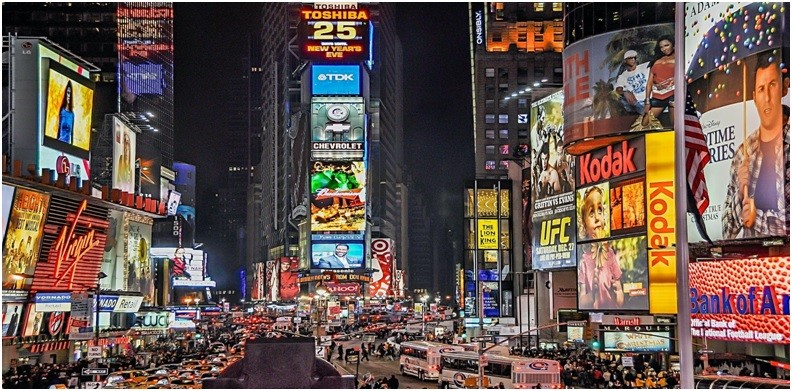 Six Ways Tech Has Simplified Marketing
There was a time when marketing was a mixture of hard work and extremely pricey. A business had to work countless hours behind the scenes to publish their advertisement in newspapers or book a slot on a popular channel.
Even then, these strategies were not sustainable enough to entice consumers and keep them for the long haul. But digitization has since changed this landscape.
Digital marketing is an online strategy helpful in identifying and targeting different demographics to get them to purchase your products.
Unlike conventional marketing, digital channels are employed to reach out to consumers and publicize your items to them.
Six Ways Tech Has Simplified Marketing
In 2022, global digital marketing hit over $65 billion. As this industry continues to expand, here is why tech-based marketing is viral:
1. Paved A Path for Email Marketing
Email marketing is a spectacular marketing channel. It is the perfect hybrid of direct and digital marketing, which depends on emails to promote your products.
In its most rudimentary form, you need a list of clients added to the subscription list to design an email campaign and begin penning down the perfect note.
This is followed by sending out mass emails with a personalized touch and an insight into what your company has to offer. On average, email marketing has an ROI of approximately 4000%.
However, as technology has also evolved, you can look into using artificial intelligence to manage your email marketing tactics and send messages related to your enterprise.
Email marketing is crucial in lead generation, creating brand awareness, and helping you establish bonds with your consumer base by showering them with discounts, collecting new products, and thanking them for choosing you.
Despite being an old-school strategy, it is still very relevant and will continue to become more valuable with the added advantage of advanced technology.
2. Pushed Chatbots To The Front, Saving Labor
Chatbots are invigorating with technical advances such as using predictive learning to smoothen conversations with consumers.
The primary purpose of a chatbot is to replace human representatives with an automated program to boost consumer service bringing in more than 40% of customer responses.
Companies like Facebook have more than 300,000 chatbots handling conversations from start to finish.
Whether a client wants to make a reservation, get product recommendations, have questions about the business, or like to find a relevant webpage or link, a chatbot handles them all.
You can also interact with different chatbots to get your work done. There is one available for your business model, from DIY models to third-party integrated programs.
3. A Step Into Long Form Content
2021 was the year for short-form content, which Tiktok and Instagram commonly employed. These platforms created three to five-minute-long reels, which was enough to get a consumer engaged.
However, 2022 is all about long-form content. These may be enormous blogs, almost ranging up to 7,500 words, or detailed articles hitting the thousandth mark.
On the other hand, car companies like BMW and Chevrolet are investing in longer advertisements that narrate a story and not simply put the product in the limelight.
Long-form content is excellent for SEO, creating brand awareness, and giving more material for consumers to work with. These also generate more links, increase organic traffic, and help you build brand authority.
A white paper is a typical example of this type of content creation. This is an in-depth report about the topic and the issues that come under the subject.
So instead of focusing on several social media posts, coming up with a quick multitude of videos, and mass-producing content, all you need is to invest your time into creating one article and then researching to build another.
4. Faster Results Through Voice Search
You may be familiar with using your phone to search for anything. When you talk to a smart assistant like Siri or Alexa, you use a tech-savvy voice search tool.
Voice searches use keywords to match your query against the search engine. More than 3 million searches on Google are pure voice searches. While you may limit the results to a few options, it is still the most inclusive and handy tool.
This adds to the SEO and yields a higher rank in the SERP. However, intelligent assistants are becoming more sensitive to picking up sounds and voices.
Inbuilt systems can identify music by the tune and follow the words you speak instead of misinterpreting and presenting a wrong result.
With the world on the go and people now using smartwatches instead of phones to do their daily bidding.
For many businesses having a voice, searches allow them to tap into a more significant demographic. You can stay ahead of the game by enabling this feature for your business.
5. The Nifty SEO
Search engine optimization is not a new concept, yet it is still marketing gold. The SEO uses crawl bots that review your posted content, including auditing your website and ensuring it's technically fit to get a high SERP.
Similarly, keywords are a hallmark when marketing and matching with consumers in any niche. However, recent advancements in SEO include prioritizing mobile phones over desktop searches.
Google has launched a Mobile-First Indexing to catalyze the process of ranking searches on mobile devices. Therefore, you must make your content and website mobile-friendly with attention to the loading speed, quality of images, and alt tagging of the media you upload. These add to your SEO, and refreshing older content ensures you stay high on the ranking list.
6. Exploring The Metaverse
The Metaverse is the cornerstone of technological advancement. It is a blend of augmented and virtual reality, creating an immersive and out worldly exploration of the world in 3D.
For instance, you can find a brilliant OLED billboard in New York that captures the 3D effect accurately. This board displays popular advertisements for shows and movies, bringing them to a life-like state.
The Metaverse will bring similar experiences to you. Companies like Gucci are already invested in the platform, allowing you to purchase limited edition boots that you can use on a Roblox character.
So if you wish to get ahead in creating compelling images and use them as a marketing tool, get immersed into the Metaverse.
Final Thoughts
Marketing is a critical component of the commerce industry. But with technology rapidly immersing into this sector, it has changed drastically.
Long-form content and detailed articles are taking over shorter forms of advertisements. Even old timers like email marketing are still relevant and more effective.
Chatbots have also revolutionized into self-learning models, which facilitate conversations much more quickly.
Voice search has replaced many traditional forms of searching with more convenient ones. You also can't discount the importance of SEO and keyword searching.
Finally, when it comes to the Metaverse, you're entering a new world of 3D marketing available virtually instead of investing in conventional marketing and searching for the perfect outlet to publicize your material.