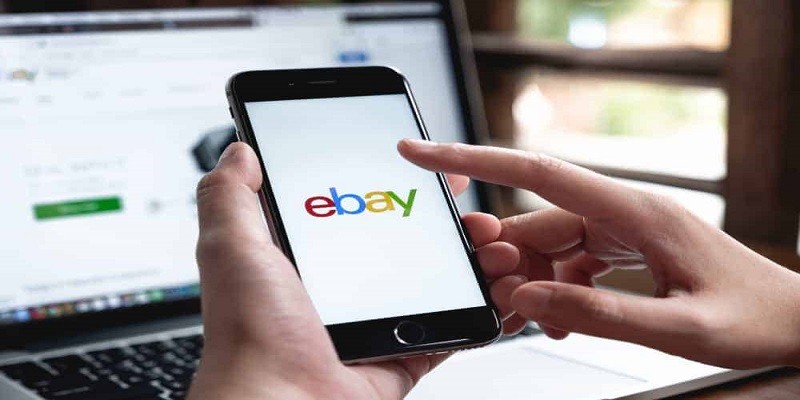 How To Search For An Ebay Seller?
To search for an eBay seller, first log in to your eBay account. Once logged in, click the "Advanced" link at the top of any page and type in either the name or user ID of the seller you are looking for into the appropriate search box. You can also use filters such as feedback rating, item location, price range and more to narrow down your results.

To learn more about a particular seller prior to making a purchase from them, click on their username which will bring up their profile page with information about past sales history and customer reviews. If you have any further questions regarding a certain product they are selling or shipping details you can contact them via email directly through eBay messaging system.
Go to the Ebay website and sign into your account: First, navigate to the Ebay website (www). If you do not already have an account, create one by providing your email address and creating a password.
Select "Advanced Search" from the search bar: On the homepage of Ebay, click on the magnifying glass in the top right corner of your screen which will open a dropdown menu with additional search options such as "Advanced Search" or "Find Items Sold By Specific Sellers" – select this option for searching for a specific seller on Ebay.
Input Seller's Username: In this section of Advanced Search, type in either the exact username that you know belongs to an Ebay seller or any other related information such as their name or store name that could help identify them correctly if they have multiple usernames associated with their account(s).
View Seller Ratings & Reviews: Once you find all items listed by that particular seller, look through their ratings & reviews to make sure they are reliable before purchasing anything from them – paying attention mainly to negative reviews/feedback that may give insight into potential issues when working with them in regards to purchases and/or returns after purchase has been made.
Search for Seller on Ebay App
If you are looking to purchase something from eBay, the Ebay App can help make your shopping experience easier and more convenient. The app allows you to search for sellers by their username or email address so that you can easily find items they have listed. You can also filter your search results by price, location, item condition, and other criteria so that you get exactly what you're looking for.

With the Ebay App, finding a seller is as easy as ever!
How to Find a Seller on Ebay by Username?
Finding a seller on eBay by username is an easy task. All you have to do is type the user's name into the search bar located at the top of any eBay page and hit enter. You will be taken to a list of all items listed for sale by that particular seller, making it easy to browse through their offerings.

Additionally, if you click on the seller's name, you can view more information about them such as their feedback rating and contact info – giving you peace of mind when dealing with unfamiliar sellers.
Ebay Advanced Search
For those looking for a more specific search on eBay, the Advanced Search feature is an excellent tool. With this handy option, you can narrow down your search results by item category, price range, location, condition and more. You can also save your searches so that future searches are even easier to conduct.

The Advanced Search feature is perfect for finding exactly what you're looking for in less time!
Find Ebay Seller by Location
Finding an eBay seller by location can be a great way to find local deals and services. By searching for sellers in your area, you can get connected with people nearby who offer the products or services you're looking for. Whether you're shopping for clothing, electronics, auto parts, furniture or something else entirely, there are likely many sellers within your region who have what you need.

Doing a search on eBay's website is the easiest way to find them – just enter the item name plus your zip code into the search bar and then sort by "distance" to see results closest to your location first.
How to Search for a Seller on Ebay on Iphone?
Searching for a seller on Ebay using an iPhone is easy and straightforward. Simply open the Ebay app, click the search bar at the top of your screen, enter in your desired seller's name or username, and hit "search". This will return a list of results featuring items from that particular seller.

From there you can browse through their available products and purchase whatever interests you!
Credit: www.lifewire.com
How Do I Search for a Seller by Name on Ebay?
If you want to search for a seller by name on eBay, the easiest way to do this is through the 'Advanced Search' feature. Start by clicking on 'Advanced' at the top of any page on eBay. Then type in the seller's name in the box labeled 'Search Within'.

You can also refine your search further using filters such as item condition, price range and more. Once you have entered all of your criteria, click 'Search' and eBay will list all relevant sellers who meet your requirements. To view a certain seller's items, simply click their username from within the results list and it will take you directly to their store page where you can browse through all their products for sale.
How Can I Search for Someone on Ebay?
Searching for someone on eBay is easy and straightforward. To start, simply use the search bar at the top of any page on the website. Type in a keyword or phrase that describes what you're looking for, such as a seller's name or item description.

You can also filter your results by categories like items ending soonest, best match and price + shipping lowest first to narrow down your search even further. If you know exactly who you are looking for, then go ahead and enter their user ID into the search box as well to get more specific results related just to them. Finally, don't forget to check out eBay Stores if they have one – these often contain more items than an individual seller's listings alone would show up with regular searches!
How Do I Find an Ebayer on Ebay?
Finding an Ebayer on eBay is easy and straightforward. First, you'll want to go to the main page of the website and click the "Advanced" link next to the search bar. This will open up a new window with several options for refining your search, including filtering by seller name or user ID.

Once you have entered in any relevant details about the Ebayer (such as their username), hit enter and browse through results that match your criteria. You can also check out reviews left by other buyers so you can get an idea of what kind of experience they had when dealing with a particular seller before making your purchase decision.
How to Find eBay Seller Store Using Username / User ID?
Conclusion
Overall, searching for an eBay seller can be easy and straightforward if you follow the steps outlined in this blog post. Remember to always check account reviews and feedback scores before making a purchase from any particular seller, as well as look into their return policy. Finally, use the various search filters available through eBay to narrow down your list of potential sellers so that you can find exactly what you are looking for.

With these tips in mind, you should have no trouble finding the ideal eBay seller for all of your online shopping needs.