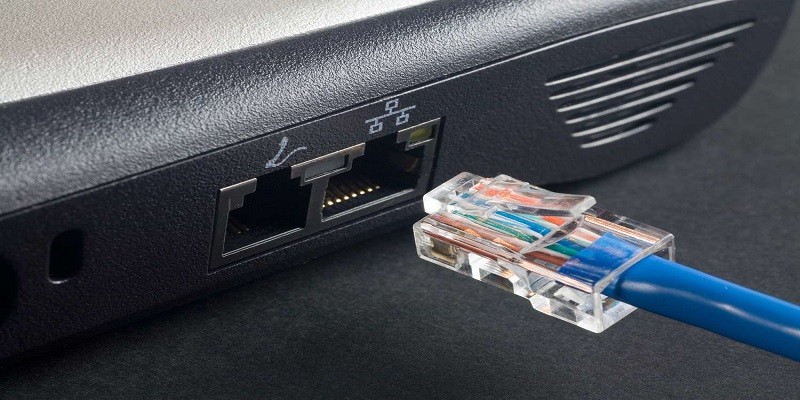 How To Find An Ethernet Controller Driver?
The easiest way to find an Ethernet controller driver is by using the Device Manager in Windows. To do this, open the Control Panel and then select System and Security. From there, choose Device Manager from the list of options.

Once you have opened Device Manager, look for Network Adapters or Other Devices and expand it to view all available devices on your computer connected over Ethernet. Right click on Ethernet Controller and select Properties. Under Driver tab, check if a driver is installed or not.

If not already installed, click Update Driver to download the latest version of that particular driver from internet sources such as Microsoft® or your computer's manufacturer website.
Step 1: Identify the version of Windows you are using. This will help determine which driver to download and install.
Step 2: Go to the manufacturer's website of your computer or laptop and locate their support section. Look for a downloads page or search for "ethernet controller driver" in the search box.
Step 3: Download the correct driver for your specific operating system (OS). Make sure you also get any necessary updates as well as additional drivers that may be required by your device.
Step 4: Extract any downloaded zip files onto an easily accessible folder on your computer, such as "My Documents." Open Device Manager and update the driver manually by going into Properties > Driver tab > Update Driver Software option, then selecting "Browse my computer" and navigating to where you extracted the file from Step 3.
Step 5: Reboot your PC after installing all necessary drivers so they can take effect properly. You should now have a functioning Ethernet controller!
Ethernet Controller Driver ( how to fix network adapters in windows 7, 8 & 10?)
Ethernet Controller Driver Windows 10
Ethernet controllers are a vital part of any Windows 10 computer, as they allow for communication between the computer and other devices connected to the internet. To ensure that this communication is working correctly, it's important to have the most up-to-date Ethernet controller driver installed on your system. This ensures compatibility with newer hardware and software, as well as providing better performance when using your connected devices.

Fortunately, updating an Ethernet controller driver in Windows 10 is relatively straightforward – you can use Device Manager or download from OEM websites if needed.
Ethernet Controller Driver Windows 11
The Ethernet Controller Driver for Windows 11 provides the necessary software interface to allow your computer to communicate with other devices on a local network. It is important to have this driver installed and updated in order for your computer to be able to successfully connect and share data with other computers over an Ethernet connection. In addition, some applications may require the use of this driver in order for them to function properly.

If you are having issues connecting or transferring data between computers on an Ethernet network, it is likely that you need an updated version of the Ethernet Controller Driver.
Ethernet Controller Driver Windows 7
The Ethernet Controller Driver is an essential piece of software for your Windows 7 computer that enables it to communicate with the network interface card (NIC). It allows you to access a wired connection, which offers much faster speeds than Wi-Fi. If you're having problems connecting to the internet, updating or reinstalling this driver can help get things back up and running.

Fortunately, most computers come with the necessary drivers preinstalled so they should be easy to find by simply searching in Device Manager on your PC.
How to Find Ethernet Driver Windows 7?
Finding Ethernet drivers for Windows 7 is fairly straightforward; all you need to do is download the driver from your computer's manufacturer website or use a third-party tool such as DriverEasy. Before downloading, it's important to know the exact model of your network adapter so that you can ensure that you are installing the correct version of the driver. Once downloaded, simply double-click on the installation file and follow any prompts given by Windows to install the driver.

After successful installation, restart your PC and enjoy an improved internet connection!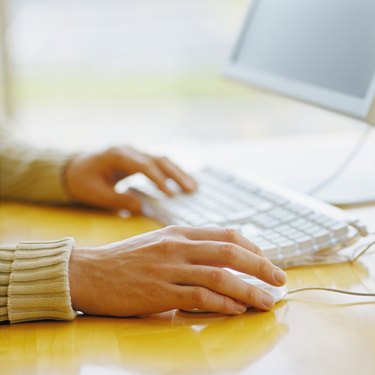 Credit: www.techwalla.com
How Do I Install an Ethernet Controller Driver?
Installing an Ethernet Controller driver is a relatively straightforward process. First, you'll need to download the appropriate driver for your Ethernet controller from the manufacturer's website or another reliable source. Once you have downloaded it, open up Device Manager on your computer and look for "Network adapters".

Select this item, then right-click on your Ethernet adapter and select Update Driver Software. Choose the option to search automatically online or browse my computer for driver software, then direct it to where you saved the downloaded file. Follow any additional instructions that come with the driver installation package and restart your computer when prompted.

After following these steps, you should now be able to use your Ethernet controller without issue.
What is Ethernet Controller Driver?
An Ethernet controller driver is a software program that allows a computer to interact with an Ethernet hardware device. This type of driver controls the flow of data between the operating system and the physical hardware, allowing devices such as network cards, modems, routers and other components to be connected to each other. Without this type of driver, it would not be possible for these devices to communicate with one another or access any external resources.

The most common types of Ethernet controller drivers are Windows-based and Linux-based ones. When installing an Ethernet controller driver on your computer, make sure you choose the correct version for your operating system in order to ensure compatibility and avoid potential problems.
How Do I Fix a Missing Ethernet Controller?
The best way to fix a missing Ethernet Controller is to first check the Device Manager. If you can find the controller listed under Network Adapters, then it means that the driver needs to be reinstalled. To do this, download and install the latest version of your system's network adapter drivers from its manufacturer's website.

Once installed, restart your computer and see if the issue has been resolved. If not, try uninstalling and then reinstalling the driver again or updating it with Windows Update or through Microsoft's website. You should also check for any hardware conflicts by opening up Device Manager and checking for any yellow exclamation marks next to devices in need of troubleshooting.
Where is Realtek Ethernet Controller Driver?
Realtek Ethernet Controller drivers can be found on the Realtek website. The company provides downloads for all of their products, including the driver for the Ethernet controller. To find it, simply go to Realtek's website and select "Downloads" from the top menu.

On this page, you will see a list of available drivers organized by product type. Select "Ethernet Controller Drivers" from this list and choose your specific operating system to begin downloading the required files.
Conclusion
In conclusion, finding an Ethernet controller driver can be a complicated and time consuming task. However, following the steps outlined in this blog post should provide you with the necessary tools and knowledge to identify your exact driver model and how to download the correct version for your computer. By knowing where to look, what questions to ask, and which resources are available online, you can easily find an Ethernet controller driver that meets your needs.