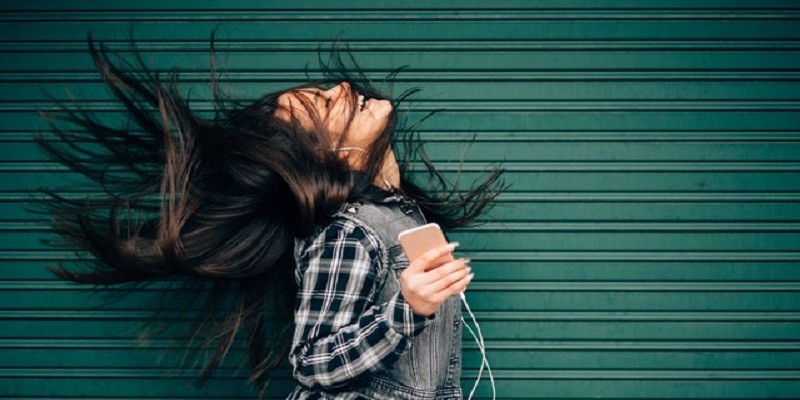 How To Convert M4A To Wav Using Itunes?
To convert M4A to WAV using iTunes, first open iTunes and select the song you want to convert. Then click "File" in the top menu bar, followed by "Convert," and then "Create WAV Version." A new version of the song will be created as a WAV file.

To locate this newly created WAV file, right-click on the original M4A file, go to "Get Info" and look under "Summary." Here you can see where your newly created file is located on your hard drive – usually it's in Music/iTunes/. Finally navigate to that folder with Finder or Windows Explorer and copy out your freshly made .

WAV audio clip!
Step 1: Open iTunes on your computer. The first step is to open the iTunes application on your computer. This should be available in either the Applications folder or on your desktop, depending on how you installed it.
Step 2: Add M4A files to library. Once opened, select "File" then "Add File to Library" and browse for the M4A file that you want to convert into WAV format. Select it and click "Open" which will add it to your iTunes library.
Step 3: Set preferences for conversion type. Select "Preferences…" from the Edit menu within iTunes and check that Import Settings are set as shown below; this should ensure that when you convert an audio file, its sound quality won't suffer too much during conversion process.
Step 4: Convert M4A To WAV. Now simply select the song or songs from your library that you wish to convert into a different format (in this case WAV). Right-click them and select Create WAV Version(s) – a copy of each selected track will now appear with a new extension in either AAC or MP3 formats (depending upon original settings).
How to Convert M4A to Wav on Windows?
If you're looking to convert an M4A file into a WAV format on Windows, there are several easy ways to do it. The easiest way is to use a free online converter such as Zamzar or FileZigZag, which will quickly and easily convert your M4A file into a WAV in just a few clicks. If you want more control over the conversion process, Audacity is another great option for converting audio files on Windows.

Just open the program, import your M4A file, select 'Export Audio' from the menu and choose 'WAV (Microsoft) signed 16 bit PCM' from the dropdown menu before hitting export.
How to Convert M4A to Wav on Mac?
If you're looking to convert your M4A audio files into WAV format, there is no need to worry. All you need is an application like Audacity or Wondershare UniConverter on Mac, and the process of conversion can be done quickly and easily. With either program, simply select the M4A file from your computer's hard drive that you want to convert and click "Export as WAV" in order to save it in WAV format.

That's all there is to it!
How to Convert M4A to Mp3 on Mac?
If you are looking for a way to convert your M4A audio files into the popular MP3 format on Mac, it is easy to do so with iTunes. All you need to do is open iTunes and select "Preferences" from the menu bar at the top of the screen. Then click on "General" and choose "Import Settings" from the list.

Under Import Using, select MP3 Encoder before clicking OK. Now simply highlight any M4A tracks in your library that you want converted and go to File > Convert > Create MP3 Version. Your newly created MP3 versions will appear next to their original M4A counterparts in iTunes!
Convert M4A to Wav Online
If you need to convert M4A audio files into the more universally compatible WAV format, there are numerous online tools available that will allow you to do so quickly and easily. All you have to do is upload your file, select the output format (WAV), and then click 'convert'. The conversion process typically only takes a few seconds, after which you can download your newly-converted WAV file.
How to Convert Itunes to Mp3?
One of the most convenient ways to convert iTunes music files into MP3 format is by using iTunes Match. This free service from Apple allows you to upload your existing library of tunes and converts them into DRM-free MP3s, which are compatible with a wide range of media players. To use it simply open up iTunes and click on "iTunes Match" in the Store menu.

You will then be prompted for your Apple ID; once logged in, select all the songs that you want to convert, click "Match", and voila! Your music is now ready to enjoy as an MP3 file.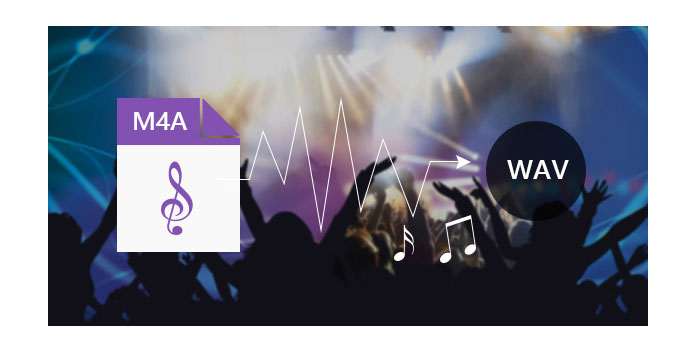 Credit: www.aiseesoft.com
How Do I Change a M4A File to a Wav File?
Changing a M4A file to WAV is straightforward and easy. To start, you will need a converter program which can be found online for free or purchased from an audio editing software provider. Once the converter is installed, simply open it and select your M4A file to be converted.

Then select the output format as either WAV or PCM (Pulse-code Modulation). Finally, hit Convert and wait until your new WAV file is ready. You may want to check the quality of the resulting WAV files before proceeding with any other tasks such as burning them onto CDs or DVDs or sharing them with others via email attachments etc.
Can You Convert to Wav With Itunes?
Yes, you can convert to WAV with iTunes. You can do this by going to the File menu and selecting "Convert" followed by "Create WAV Version". This will open a window that allows you to select an audio file from your library and convert it into the desired format.

Once the conversion is finished, your new file will be saved in your chosen destination folder as a .wav file. The quality of the converted audio may vary depending on its original source material, but generally speaking iTunes does a great job of preserving sound quality during conversion.
How Do I Convert M4A to Wav in Itunes on a Mac?
Using iTunes to convert M4A files to WAV on a Mac is relatively simple. First, open the file in iTunes and select File > Convert > Create WAV Version from the drop-down menu. This will create a duplicate of your original track as a .

WAV file in the same folder as your M4A file. Once you've done this, you can delete the M4A version if desired. It is important to note that converting an audio format may result in some loss of sound quality, so make sure to check that your conversion has been successful before deleting any original files.
How Do I Convert Mp4 to Wav With Apple?
Apple does not have an in-built option that allows you to convert MP4s directly into WAV audio files. However, there are a few third-party applications available for Apple users which enable them to easily and quickly convert their MP4 videos into the WAV format. One such application is iMyFone TunesMate which is specifically designed for iPhones and iPads.

It can be used to transfer music, videos, photos and other media between your iOS device, iTunes library or computer without any hassle. With its 'Converter' feature you can easily change video formats like MP4 to audio formats like WAV with just a few clicks of your mouse.
How to convert m4a to WAV in iTunes 2018?
Conclusion
In conclusion, converting M4A to WAV using iTunes is an easy process. All you need is the latest version of iTunes installed on your computer and a few minutes of time. The steps are straightforward and will quickly give you the desired output.

With this knowledge, you can now convert all your favorite audio files from one format to another for free with ease.